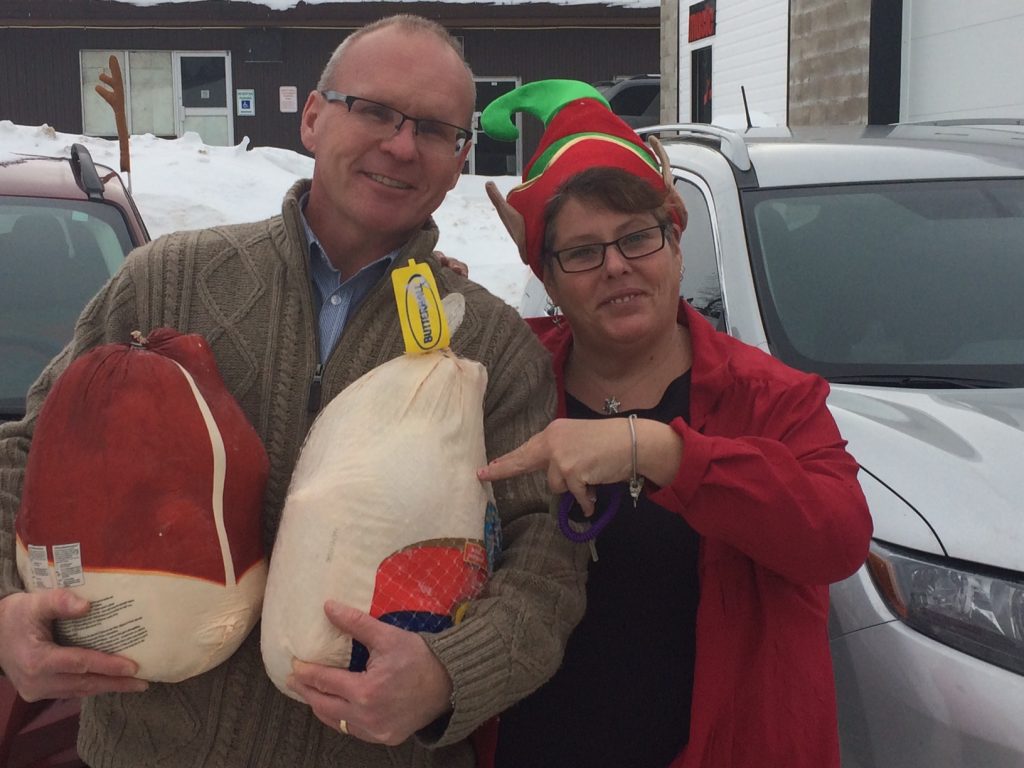 As many of you will know, I am proudly supporting Markdale's "Come Dine With Me" Christmas Dinner again this year.  Libby Howell (with me in the photo above) volunteers her time and expertise in the kitchen to organize a small army of volunteers and provide a full Christmas turkey dinner with all the "fixin's" for anyone in the general Markdale area who is unable to celebrate the holidays with a traditional meal or would otherwise be alone on Christmas day.  This year the dinner was moved to a larger location so that they can feed as many as 50 people and in an attempt to drum up support for this wonderful local event, I ran a facebook contest which would provide one winner with a turkey for their own Christmas dinner as well as one to be donated on their behalf to the "Come Dine With Me" dinner.
On the morning of December 19th, we drew a name out of a (Santa) hat, and the winner of the draw was KATIE HARRISON of Priceville!  Katie very graciously chose to donate her turkey to the dinner, so this morning I had the pleasure of dropping off TWO large turkeys with Libby, who was very grateful to receive them.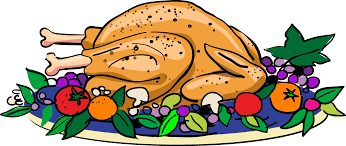 Thank you  KATIE HARRISON for your generous support of the "Come Dine With Me Dinner"!  Thank you LIBBY HOWELL for organizing this fantastic community service! Thank you to everyone who volunteers with or donates to the dinner! Thank you to everyone who entered my facebook contest in support of the dinner, I was very pleasantly surprised by the level of community engagement.  We truly are lucky to live in such a great place where friends, neighbours and acquaintances take a sincere interest in their community and its members!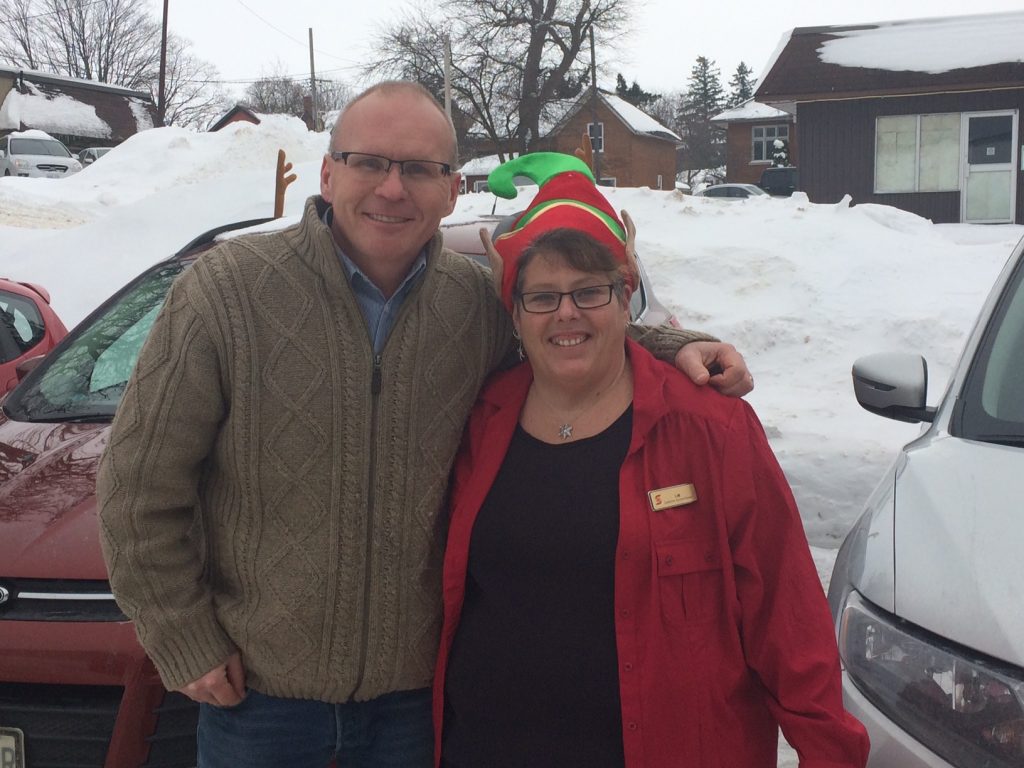 As of this morning there are still a few seats available, so if you or someone you know would like to attend the dinner on Christmas day, contact Lib Howell at 519-379-0672 or drop in to the Markdale branch of Scotiabank.  The only cost of admission is a donation, if possible.  The Markdale "Come Dine With Me" Christmas Dinner will be held at Cooke's Presbyterian Church, 14 George Street, Markdale on Christmas day.  Doors open at 2:00pm and dinner will be served at 3:00pm.
                           MERRY CHRISTMAS!