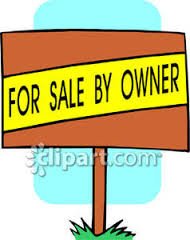 We all know the argument: "Why pay a realtor a commission for a job you can probably manage by yourself"? The question is, can you really manage the work that is associated with selling your home without specialized help, advice or guidance? In reality, few of us have the time, the expertise or the professional support to get the job done efficiently and effectively. If you're still thinking about giving it a try for yourself and putting a "For Sale By Owner" sign on your front lawn, take these points into consideration
1. Less visibility, more work
If you're not using the services of a real estate representative, you're missing out on the visibility provided by an agent's networking, client database and advertising opportunities. If people immediately around you don't know much about your home or even realize it is for sale, how will anyone who doesn't live in your neighbourhood find out about it? Selling your home through a realtor provides you with access to a large network of potential buyers – not only your agent's but also the network of every other agent within his orbit – as well as advertising opportunities and good old fashioned word of mouth. This, of course, means you don't have to devote your own time and energy to getting the word out all by yourself.
2. Already short on time? You'll have more to manage.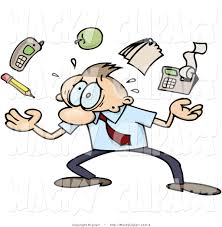 Without a realtor, you will be responsible for answering all requests for information about your home. You will also need to co-ordinate all property visits and possibly take time off of work in order to be available at the same time as your potential buyers. Keep in mind that you have no guarantee that the people who are asking to view your property are actually serious buyers. Are they just curious neighbours? Are they people you feel comfortable allowing into your home? Have they spoken with a lender or are they just tire kickers wasting your time? Managing disillusionment or disappointment can be even more difficult when you're feeling stressed and are trying to manage the unfamiliar on your own.
3. Fewer resources could result in steep consequences
Your average seller does not have access to the tools and market information that realtors use to perform a comparative market analysis and establish a fair listing price. As a result, many sellers give in to emotion or get greedy and put too high a price on their property compared to the actual market value of homes in the area and thereby risks a loss of interest from buyers. Usually this results in an extended length of time on the market, and eventually a reduction in sale price. There is also, of course, the risk of underestimating the value of your property and losing out on a substantial amount of money.
4. Less expertise, greater risk
Without a sales representative, a seller may be faced with a buyer who commits to purchasing the property but with conditions that still need to be met, such as financing, an inspection, etc. As a result, the promise to purchase could be muddied, delayed or even cancelled. If delays happen or, in a worst case scenario the whole deal falls through, a seller may have no choice but to absorb the expense of owning two properties if he has already purchased a subsequent home.
5. Less security, increased vulnerability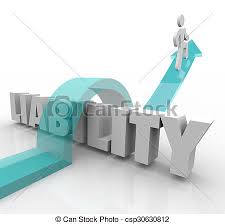 Insurance can be the biggest issue of all. Because sellers who do not use a realtor probably do not have liability insurance, they have a lot to lose if difficulties arise with the transaction or if a lawsuit is brought forward. What would happen if, after taking possession of your former home, your buyers experienced a major setback such as a plumbing or electrical issue that you didn't work into the wording of your agreement of purchase and sale? agents are subject to the Real Estate Brokerage Act and other strict requirements, so they bear responsibility for the transaction, not you.
While the temptation to save a few bucks can be great, the commission you will pay to a real estate agent is money well spent. In exchange you receive the benefit of their experience, knowledge, time and management as well as reducing your own financial and legal liability. On top of that, it is your agent's job and his own desire to get your property sold as quickly as possible at fair market value and to make the transaction as smooth and stress-free as he can. Who wouldn't want to avail themselves of those advantages? When you're ready to think about selling, contact me for a no-obligation market evaluation and let me tell you how I can help you get your property sold.