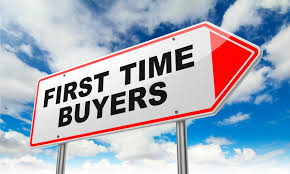 "We're ready to buy our first home but we're not really sure where to start." Sound familiar? Purchasing a property can be an overwhelming experience even for those who have done it before. What's the first obstacle to tackle…Find the place you want? Save a big enough down payment? Get a mortgage pre-approval? If first time buyers were to ask experienced home owners for advice they would likely touch on things that the newbies hadn't even yet considered. The truth is there are 5 things that every home buyer (experienced or not) should do in order to be well prepared to make one of the biggest purchase of their lives.
It's important to clean up your debt. Before talking to a lender about a mortgage, try to get rid of as much debt as possible. Once you buy a house, reality will quickly set in. You're about to have a regular mortgage payment not to mention property insurance, unexpected repairs and possibly a few renovations so that you can make the house your own. These expenses will be much easier to handle if your income isn't going towards credit repayment and you may even need to rely on some of that credit in order to get everything taken care of.  More importantly, once debt is paid off (or at least paid down) you should qualify for a larger mortgage which could mean the difference between buying the house you love in a preferred neighbourhood or having to settle for your second choice.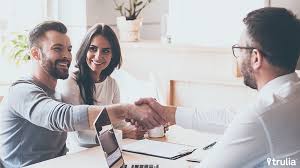 You need to meet with your bank. When you think you've tidied up your credit, make an appointment to speak with a loans officer at your bank. S/he can take a look at your credit file and alert you to any red flags that could present a problem when you're ready to talk about a mortgage. Your lender can also run an informal program to give you a rough idea of the price range the bank feels you can comfortably afford. This type of pre-qualification is not a pre-approval.  It is an informal and does not reflect things like credit history, down payment, etc. When you think you're ready to start some serious house hunting, make another appointment to have a formal mortgage application completed. A full application will involve a credit check and you'll need to provide details to verify your income and down payment amount but it will make you aware of any potential obstacles so that you can get them taken care of before you find the house of your dreams. Plus sellers will take your offer more seriously when they know you are a pre-qualified buyer.
Your savings becomes an important element. Your bank is going to want proof that you're able to manage your money and will also want to see proof of your down payment. The easiest way to kill these two birds is with a regular savings strategy and a growing balance in your savings account. This will also help to take care of something that many first time buyers forget to consider…closing costs. Buyers can sometimes get swept up in the excitement of finding the right property and forget that they will have to pay legal fees and land transfer tax when they close on their new home. Expect to have to pay for legal services, land transfer tax, a home inspection and/or appraisal and sometimes, utility set-up fees. And all of this is on top of your deposit, down payment!
You're first home is not likely to be your dream home. By all means have a wish list but be prepared to compromise. When buying a home – especially your first home – it's not realistic to expect to get every item on your must-have list. Focus on the big ones (number of bedrooms, location, price range) and be flexible with the less important ones. If a fireplace and central air conditioning are really important to you, you can always have them installed after you move in.
My last tip is the most important one: surround yourself with experts. A team of experts can help you narrow down which properties best meet your needs, plan and budget for all expenses and make sure you're well represented on all fronts. At the very least you should have a mortgage lender and a real estate agent who you trust and feel comfortable working with. If necessary, a good agent can put you in touch with a real estate lawyer, home inspector, insurance provider, contractor and many other professionals who can help to makes sure your needs are met.