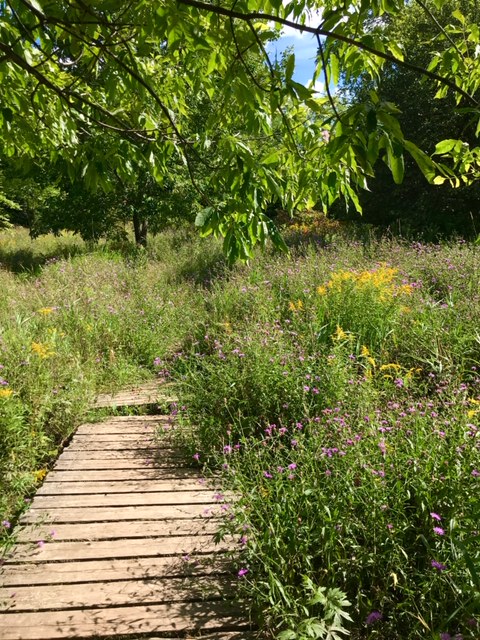 Can you imagine how great it would be if, as part of their school day, kids were able to hike, explore nature, gather scientific information and play in a 100 acre tract of woodlands and trails right beside the school yard?  In Flesherton we don't have to imagine it, it's something that happens regularly at Flesherton Hills in the heart of the village.
When my daughters were small, they thought the "100 Acre Wood" they'd heard of in the Winnie The Pooh stories was located directly beside their school and their teachers made regular use of this amazing community asset by planning outdoor lessons for gym, geography and science, to name just a few.  The good news is that this tremendous natural gem is open for use by village locals and visitors alike.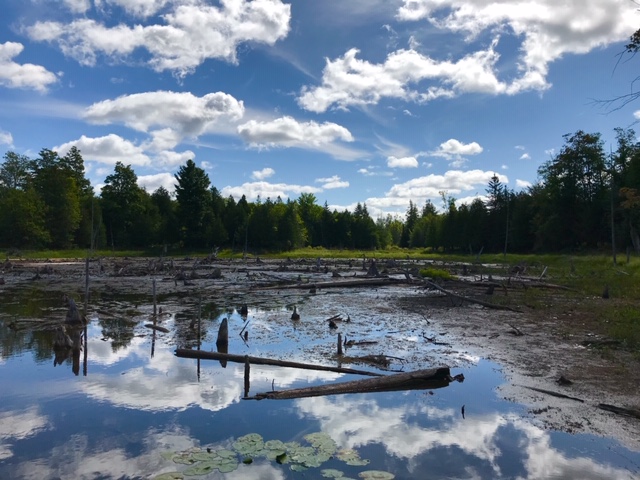 Flesherton Hills is a wooded 100 acre area located at the end of Campbell Street, joining the school grounds of Grey Highlands Secondary School (GHSS) and Macphail Memorial Elementary School.  "The Hills" is home to a 1.6 km hiking trail that makes the most of the forest setting, is suitable for all skill levels and can be used year-round.  A trail guide is located at the main entrance and some geological information is posted as well.  Featured among the lush landscape are ponds, a beaver dam, forests, fields, an old orchard and new trees that have been planted and are maintained by students in the Environmental Studies Program (ESP) at Grey Highlands Secondary School.  Visitors are welcome to use the picnic pavilion to enjoy a seat in the shade or a picnic lunch but please be sure to follow the Hiker's Creed: "take only photos, leave only footprints"!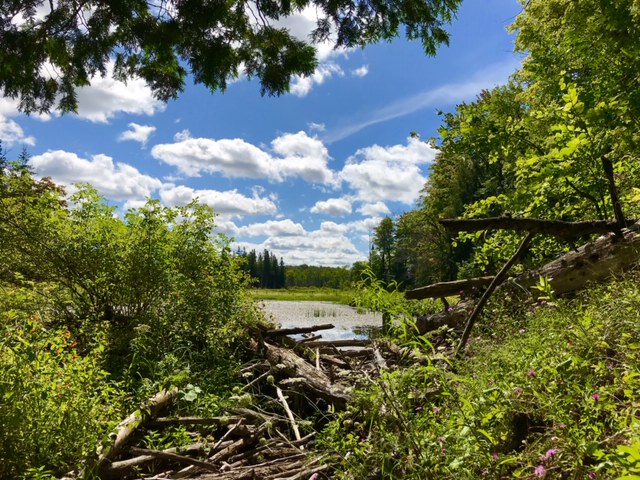 Looking for another Flesherton area trail to explore while you're in the neighbourhood?  Try the Flesherton Forest Trail, a figure 8 loop trail through an easy walking area that features a stream, hardwood and cedar forest, ferns, open views and old meadows. The Forest is accessible at the end of Highland Dr, past the Arena, in a Grey Sauble Conservation Management Area.