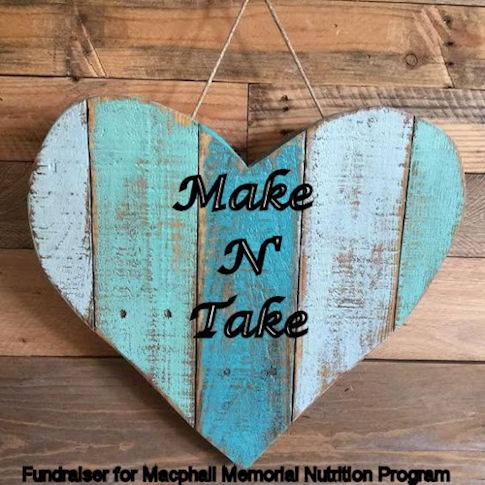 Help support the Macphail Memorial Public School Nutrition Program!
Come for a night out and take home a craft.
Two dates available:
Tues May 15th 7-9pm (still to be confirmed)
Wed May 16th 7-9pm (still to be confirmed)
Please Note: Minimum of 5 people per date. It will be held at Bernards Quality Cars (thank you Jessica!).
**If you are interested please message Sheri Keith Robinson to ensure enough space and materials are available**
There will be several crafts offered at a range of prices (see pictures below). Please note that the pictures posted are just examples. Please come with your own ideas (or feel free to use the examples) and any extra materials needed (craft kits, paint, brushes, some stencils and a few craft supplies will be provided).
Make N' Take your creation home that night. Arrangements can be made for later pick ups if crafts need to dry.
We have a great location that can hold quite a few people so spread the word.
Craft kits available are pictured below.
Contact Sheri Keith Robinson to confirm which night you plan to attend and remember the craft kit availability will be on a first-come-first-served basis.
Looking forward to another great event!