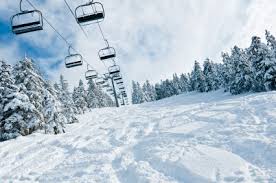 As any seasoned skier will tell you, it's never too early to start thinking about next season!  My family haven't been skiers (and snow boarders) for too long but we've learned enough to know that there's real value to be found in getting ready for winter ahead of time.  One of the best ways to do this around here is by purchasing early bird ski passes at Blue Mountain.  Whether you're an avid skier who will be on the slopes often enough to get your money's worth out of a Super Pass, an active retiree who's suited to a Legend Pass, a traveler who takes advantage of the MAX Pass Add-On to gain entry to other resorts across Canada and the US or a relative novice who's able to visit the hills in the evenings with a Night Pass (like me!), there really is a ski pass option to fit just about everyone at Blue.  And the good news, for those who don't already know, is that if you're organized enough to act before November 1st, there are awesome discounts available…after all, who doesn't love a bargain?!
Super Pass – for those who want their pass to match their love for the slopes!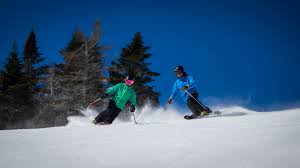 ($779/Adult before Nov 1st.  Beginning Nov 2nd, $929/Adult)
6 x 7 – let everyone else make Sunday a day of rest, 6×7 pass holders make it an extra day of skiing and boarding!
($469/Adult before Nov 1st.  Beginning Nov 2nd, $589/Adult)
5 x 7 – if you're available mid-week or in the evening and want some flexibility, the 5×7 is perfect for you!
($289 before Nov 1st.  Beginning Nov 2nd, $399)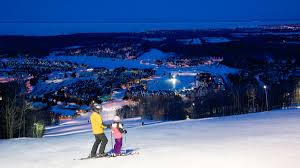 Night Pass – ideal for those who aren't always able to ski during the day, a night pass gets you on the hills from 3:30pm until closing time, making it a great for after school or work!
($209 before Nov 1st.  Beginning Nov 2nd, $259)
Legend Pass – as they say at Blue "a legendary pass for legendary skiers who want to spend their golden years on the slopes"!
($149 before Nov 1st.  Beginning Nov 2nd, $209)
If you love the idea but are new to skiing or snowboarding, or if you're a little rusty and want help to improve, Blue Mountain Ski School has you covered.  Whether you're a total novice or looking to do a little fine tuning, a child or an experienced adult, instructors are available and can be tailored to your needs.
Not sure which pass is right for you?  Visit the "Compare Passes" page and use their comparison tool to figure out which pass is the right fit and to see rates for all age groups.
Like the idea of a day on the hills but not ready to commit to a season pass?  No problem.  A wide variety of daily lift tickets are always available and groups of 20 or more qualify for discount packages and reduced equipment rental rates.