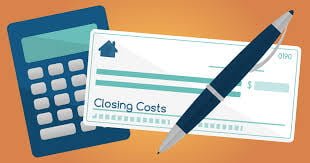 When you think about buying a property, are the numbers that run through your head accurate?  You'd be surprised how often potential buyers base their budgeting figures solely on the price of the property they're looking at.  This is, of course, the largest element of the cost of a purchase but it is not the only element you should be taking into account.  It is important that both Buyers and Sellers take a good look at the "closing costs" associated with their purchase or sale as well as their potential mortgage payments in order to ensure they can comfortably afford the move they are contemplating.  In terms of making a very rough estimate, you can safely assume that closing costs will run between 2-5% of the purchase/sale price of the property in question.  But what goes into that percentage?
Land Transfer Tax
Land Transfer Tax is a fee paid by Buyers to the Provincial government and is included in your Closing Costs.  Many provinces have a tiered taxation system that can be complicated and confusing.  In Ontario, the breakdown looks like this:
Purchase Price of up to $55,000               taxed 0.5% of the total property value
From $55,000 to $250,000                       1% of total property value minus $275.00
From $250,000 to $400,000                    1.5% of total property value minus $1525.00
From $400,000 up                                      2% of total property value minus $3525.00
(or minus $1575.00 for a non-single family residence)
Ratehub.ca has a Land Transfer Tax Calculator that streamlines the guesswork and provides you with an estimated figure based on the location of the property in question.
Legal Fees
You'll need a lawyer to handle your purchase or sale.  Fees will range but average in the neighbourhood of $500-650 plus any disbursements for things like document searches, photocopies, couriers and costs associated with arranging the mortgage.  In general you can expect legal fees in the neighbourhood of $850 + HST.
Mortgage Insurance
If Buyers have a down payment of less than 25% of the purchase price of the property, mortgage insurance (CMHC, Genworth or Canada Guaranty) is required to protect your lender against default.  The cost of this insurance varies depending on the size of your down payment and is added to the principal of your mortgage.  The following rates are in effect at the Canada Mortgage and Housing Corp (CMHC) at the beginning of 2019.
A down payment of 5% will be charged a premium of 4-4.5% of the mortgage principal
a down payment of 5-10% = a premium of 3.10%
a down payment of 10-15% = a premium of 2.80%
a down payment of 15-20% = a premium of 2.40%
a down payment of 20-25% = a premium of 1.70%
a down payment of 25-35% (if required by the lender as a condition of mortgage approval) = a premium of 0.60%
Be aware that if mortgage insurance is required, it adds a step to the mortgage approval process and can influence the bank's approval and approval amount significantly.  The good news is that if the premium gets extended over the full amortization of your mortgage.  For example, if you choose a 25 year amortization for your mortgage, the mortgage insurance premium will be tacked on to the amount of your mortgage and extended over that same 25 year period, meaning you do not have to come up with the cash up front.
Mortgage Life Insurance
This is a form of term life insurance designed to cover any balance owing on the mortgage if any of the borrowers passes away.  Most lenders will recommend this kind of policy and will build it in to your regularly scheduled mortgage payments.  Be sure to speak with a professional to determine if this type of policy is necessary for you, and be sure to shop around to compare costs before agreeing to any coverage.  Prices will vary from one provider to another and can depend on factors such as age, gender and overall health.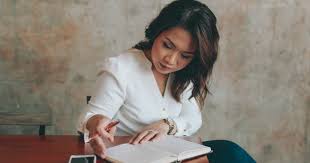 Home Inspection
Inspections are optional but they're usually a good idea.  They provide Buyers with a clear picture of the home they're about to buy, any work that needs to be done on the home and hopefully, a little peace of mind.  If something significant comes up during the inspection (maybe an issue with the electrical system, for example) the Buyers have the opportunity to either request that the seller gets the problem resolved or reduces the sale price in order to compensate for the cost of the repair.  In extreme cases if a Seller is unwilling to get the repair fixed and unwilling to reduce the sale price, the Buyer has the option to walk away from the deal.  Some lenders may also require an inspection as a condition of their mortgage approval and will require the Buyer to pay for it.  Regardless of the circumstances, it is money well spent.  Most home inspectors charge somewhere in the neighbourhood of $350.
Property Appraisal
Often, lenders will require a property appraisal as a condition of a mortgage approval to confirm property value, and they will want one of their own approved appraisers to do the job.  The lender usually requires the Buyer to cover the cost of an appraisal which is generally about $300.
Survey
Some lenders require a lot plan or survey as a condition of their mortgage approval.  Sometimes copies of surveys are available at municipal Land registry offices at a minimal cost.  If for some reason a survey is required and cannot be located, getting a new survey done can be costly, running upwards of $1000.  Sometimes this cost can be shared by the Buyer and the Seller but as it is a requirement for the Buyer, it may fall to the Buyer to cover the entire cost.
Commission
Last but not least, commission is an important factor when considering the figures related to the sale of a property.  Sellers pay commission, buyers (unless the circumstances are extremely unusual) do not.  The commission is an element of the transaction that should be addressed at the beginning of your dealings with your real estate agent.  Most agents in a region or geographical area charge a standard percentage of the sale price they are able to secure for the seller.  Again, this can vary depending on the services your agent will be providing.  Keep in mind that real estate services that charge low, flat rate fees generally will not be available to chaperone at showing appointments, complete background work such as digging up surveys or documentation from municipal officials, handle inquiries from potential buyers and/or their agents and won't offer much in the way of advertising or counsel when/if an offer is received.  As with most things, you can expect to get what you pay for.  Just make sure you have a conversation with each agent you interview before listing your property for sale to make sure they will truly be putting forth a substantial effort to market and sell your property and will be working in your best interest.