Join us for "The Best Canada Day Celebration in Grey County" in Priceville!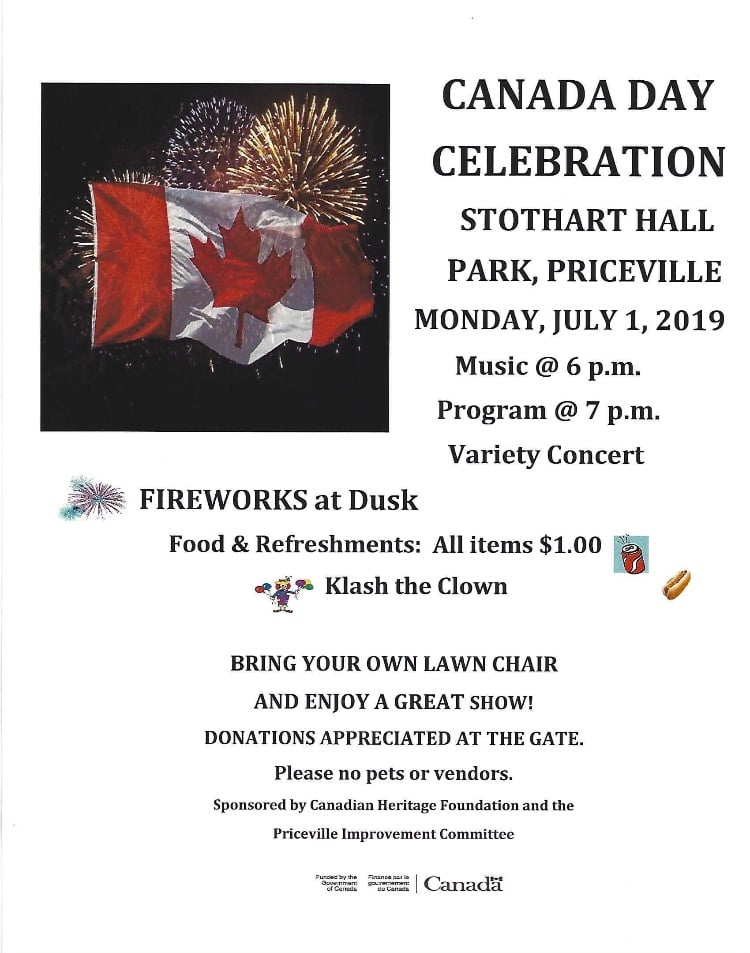 Enter at Stothart Hall (the Priceville Ball Diamond), 104 Kinross Ave, just south of Grey Rd 4 at Artemesia-Glenelg Townline.
Mark will be manning a BBQ and Laura will be working in the food booth again this year so stop by to say hello!