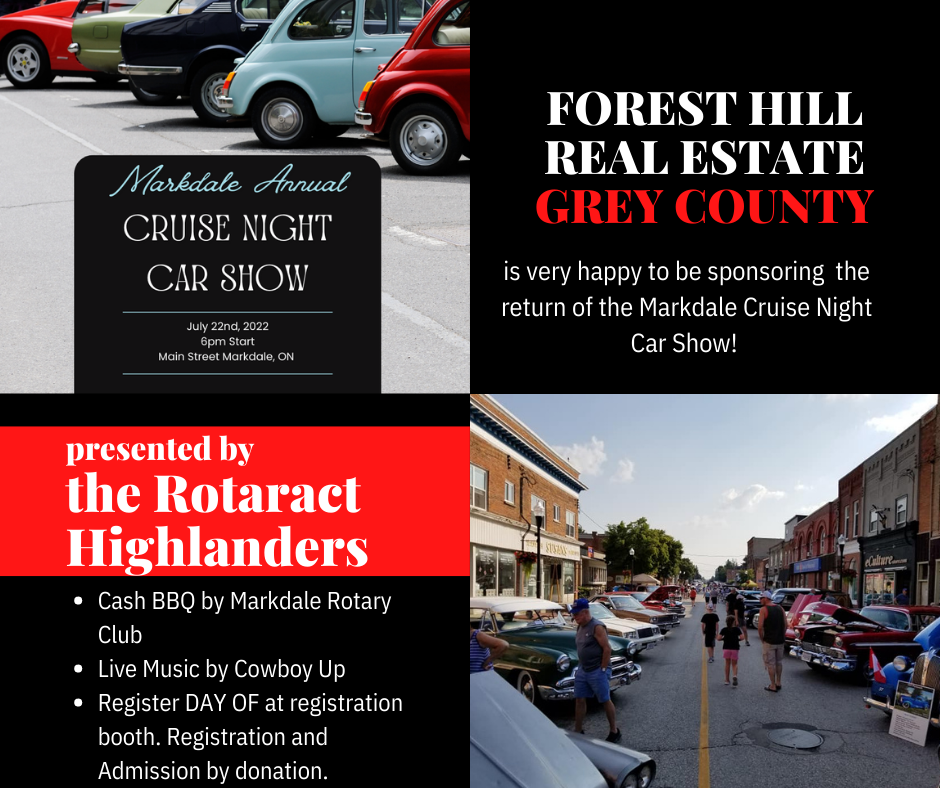 space
Join us downtown (Grey Road 12 west of Hwy 10) on July 22nd beginning at 6pm for spectacular cars, trucks and hey, even a few motorcycles too.
space
You don't even need to cook dinner, just enjoy the

Markdale Rotary Club

's cash BBQ as you listen to live music by local favourites,

Cowboy Up

.
space
REGISTER YOUR VEHICLE the DAY OF the event at the registration booth at Main Street and Argyle Street.
space
Registration and Admission by donation, with profits from the event going to support First Responders through
Ivegotyourback911 mental health initiatives
space