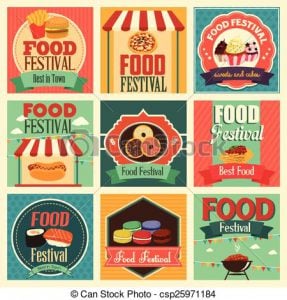 In Grey-Bruce our rural communities are the ideal location for growing and raising a wide variety of fresh, local food…so why not take the opportunity to enjoy it first hand?  Throughout the region, foodies, chefs, producers and entrepreneurs have come together to present an opportunity for us to sample local fare at various culinary events throughout the year.  With thanks to On The Bay magazine (for an article in their summer 2016 edition which peaked my interest) and the websites listed below, here are just a few ways you can experience and enjoy our region's culinary expertise.
Feast In The Forest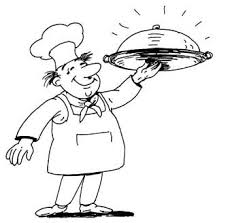 This annual event, organized by the Kolapore Springs Fishery provides the opportunity to sample cuisine prepared by top local chefs as well as top Toronto restaurants, paired with selections from local breweries and wineries.  Set in the lovely Kolapore Uplands Forest each May, its worth marking on your calendar.  Visit www.feastintheforest.com for more information.
Saints and Sinners Trail
Grey County Economic Development launched the Saints and Sinners Trail in 2015 with a tour of local wineries, craft breweries and cider producers.  This year the project has been expanded to include a Bootlegger's Run Passport and prizes.  Collect passport stamps at 10 or more of the 19 participating locations by October 9th and return your passport to a member location to be entered in the prize draw.  Keep your eyes peeled for sampling booths to be set up at special events throughout the summer.  See www.visitgrey.ca/travel-tools/travel-stories/saints-sinners-local-craft-beer-wine-cider for details.
Meaford Feast of Fields
The area's only vegetarian harvest festival takes place on September 12th at the Meaford Harbour Pavilion. Local chefs and food producers team up to provide a four-course vegetarian meal served with locally produced libations and a whole lot of entertainment.  See www.visitgrey.ca/travel-tools/travel-stories/celebrate-harvest-fall-food-drink for details.
Apple Pie Trail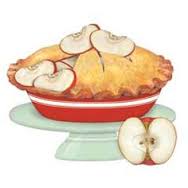 Now in its eighth year and planned for October 10-12, the Apple Pie Trail covers 40 stops from Creemore to Meaford and provides connections to local restaurants, vineyards, galleries, etc as well as accommodations.  Offering culinary delight, outdoor adventures, apple art and culture and activities at Blue Mountain Village, there really is something for everyone.  Visit www.applepietrail.com for a comprehensive guide to trail stops, activities, tours, events and anything else you need to know to plan your time on the trail.
Autumn Chefs' Picnic at Flying Chestnut Kitchen
Visit popular local restaurant the Flying Chestnut Kitchen on October 18th for an autumn Chefs' Picnic. Visiting chefs and beverage producers will offer a variety of choices. The event is all-you-can-eat, priced at $100 and will be held outdoors rain or shine. Live entertainment, too! Also detailed on www.visitgrey.ca/travel-tools/travel-stories/celebrate-harvest-fall-food-drink.