It's almost that time again…Fall Fair Season will soon be upon us in beautiful Grey County!
Take the opportunity to celebrate this harvest season the old fashioned way in rural Ontario by attending one of the many fall fairs found throughout our scenic and welcoming small towns.  Take in the parades, 4H livestock/animal shows, prize-winning baking, fruit, vegetable, flower and preserve competitions, quilt and art exhibits, farm equipment displays and best of all, BBQs and live entertainment!  Some locations may even have a midway, tractor pulls, demolition derbies, dances or some version of a rodeo.
And there's good news for those with a busy schedule: there's a fair on every weekend from August 23rd through September 28th!
Markdale     Aug 23-25 at King Edward Park/Centre Grey Recreation Complex
This year, 161st, the theme is "Our Country Heroes"
Desboro     August 30-31 at the Desboro Arena and Fair Grounds
This year's theme is "Fair Fever – Catch The Fun!"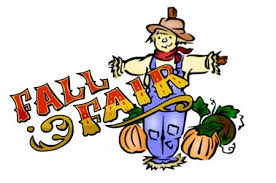 Dundalk     September 5-8 at the Dundalk Fair Grounds and Arena
This year's theme is "It's So Sweet"
Owen Sound     September 5-7 at Victoria Park, Owen Sound
Working hard to "bring a little country to the city"!
Beaver Valley     September 6-7 at the Beaver Valley Community Centre
Proudly marking their 149th anniversary this year!
Neustadt     September 20-21 at 210 Forler Street, Neustadt
This year's theme is "Mason Jars and Shining Stars"
Feversham     September 13-15 at Feversham Arena, 494196 Grey Road 2
There's tons to do at the 152nd edition of one of the most popular fairs in Grey Highlands!
Rocklyn     September 28 at Rocklyn Community Centre
"The small town fair that is 'jam packed' into one full day!"