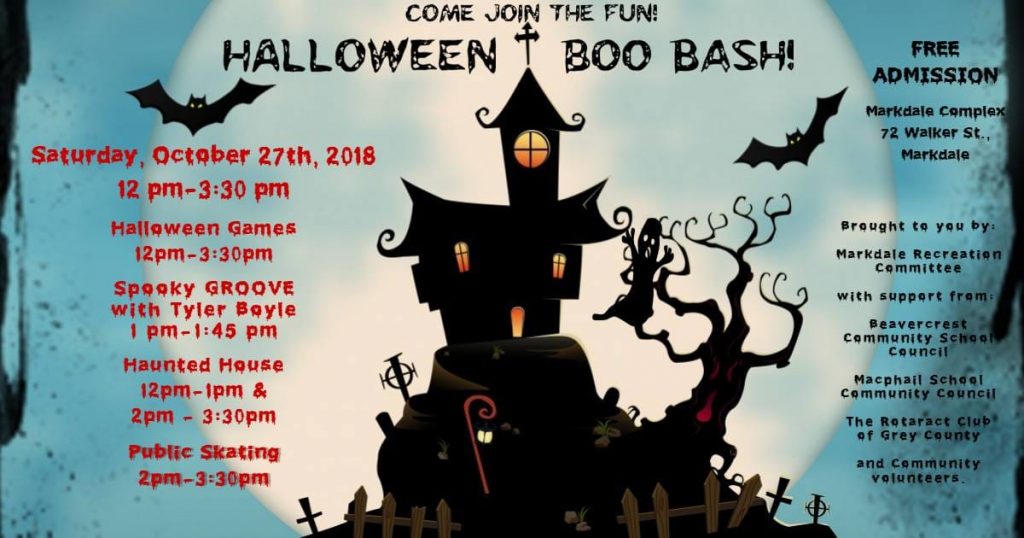 Kids and families are invited to the 2018 Boo Bash at the Markdale Rec Centre & Arena on October 27th from noon until 3:30pm.
Admission is free so come out to enjoy games, a Haunted House, public skating and a special "Spooky Groove"!!
A big THANK YOU to the Markdale Recreation Committee,
community volunteers and everyone who helped to make this event possible!