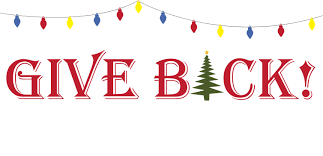 Christmas and New Year can be an especially busy time of year as we try to find the perfect way to let friends and loved ones know we care about them.  In this day and age it is plain to see that some of us have more than others and one of the most meaningful ways we can spread a little holiday cheer -or goodwill at any time of the year, for that matter- is to make a contribution of one kind or another to a charity or not-for-profit organization.  And what better way to do that than to choose one that will benefit those in our own neighbourhoods and communities who could truly use a helping hand?  Here are a few groups in Grey County that would be grateful to receive your donation of goods, time or money this holiday season or during the coming year.
Breakfast Clubs/Nutrition Programs
Each of our area schools has a Breakfast Club/Nutrition Program run by volunteers who try to make sure fresh, healthy food is available to every student each day so that active, growing bodies are fueled and fed in order to be successful during the school day.  Selections usually include fresh fruit and/or vegetables, plus a protein or carbohydrate and all preparation and clean up is done by volunteers.  If you would like to donate food items, make a financial contribution or volunteer your time, please contact a school near you.
Ecole MacPhail Memorial, Flesherton:  Ashley Davis ([email protected]) or Lesley Edmed ([email protected]) or on facebook at Macphail Memorial Breakfast Club
Beavercrest Community School, Markdale:  Dawn Perry, Office Manager  519-986-2990
Osprey Central School, Maxwell:  Barbara Maedel, Office Manager  519922-2341 x521
High Point Community School, Dundalk:  Kim Trudgeon, Office Manager  519-923-2336
Dundalk & Proton Community School, Dundalk:  T. Wickens, Office Manager  519-923-2622
Click here for more information on local Nutrition Programs or contact the CoOrdinator of the Ontario School Nutrition Program for Grey Bruce:  Bev Gateman ([email protected]) or at 519-364-3770 ext. 647
Flesherton LOVE Committee
For years the Flesherton LOVE Committee has provided Christmas hampers to local families in need of some extra support during the holidays.  These hampers traditionally include a full turkey dinner, toys for children up to age 12 and gift cards for teens and are available to registered families in Flesherton and surrounding Grey Highlands communities.  The Committee accepts donations of clothing, toys and food as well as financial contributions and they always welcome volunteers to help with organization, packing and delivery.  For more information contact Rev. Adam Nickell of Gentle Shepherd Church by phone at 519-924-3422 or by email at [email protected] or visit www.gentleshepherd.ca.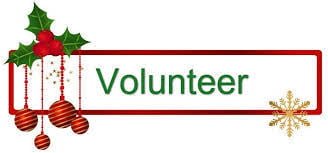 Flesherton and Community Food Bank
In 2017 the Flesherton and Community Food Bank distributed 731 boxes of food for 53 families including 93 adults and 70 children.  On average, 61 boxes are distributed monthly but food bank use has increased by more than 10% in recent years.  Due to limited storage capabilities, the food bank purchases food twice a month for regular local client distribution.  They are staffed entirely by local volunteers and do not receive any government funding.  Donations and volunteers are always welcomed!  For more information or to find out how to get involved, click here to download a copy of the Flesherton and Community Food Bank brochure.
Beaver Valley Outreach
Those of you living a little further over to the east may already be familiar with Beaver Valley Outreach, a charitable, community-based organization of staff and volunteers that provides quality programs and services to enhance the social, economic and environmental well-being of people in our own communities.  One of their initiatives, Christmas Hampers, provide gifts, clothing, festive foods and treats for locals who need assistance and support during the holidays.  Donations of food, gift cards, clothing and toys are assembled and hampers are prepared by a dedicated group of volunteers.  Volunteers are also welcomed year round to assist with providing for the needs of those in the community who require additional support.  For more information on making a donation or volunteering with BVO contact Carolyn Letourneau by phone at 519-599-2577 x121, by email at [email protected] or click here to visit the website.
United Way Bruce Grey
The United Way Bruce Grey strives to provide for unmet needs in Bruce and Grey Counties by mobilizing volunteer and financial resources in the common cause of caring.  The United Way "depends on the strength of volunteers and voluntary action to respond to a wide range of needs on a local scale and to engage the whole community for the benefit of the whole community".  Click here to find out how you can volunteer with the United Way or for information on making a donation.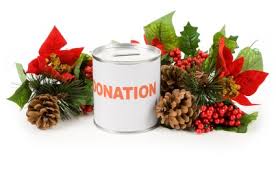 If you're lucky enough to have some time, funds or a special skill that you could donate during this holiday season or throughout the coming year, please consider making a contribution of one kind or another to one of these extremely deserving local organizations.  Help to make our communities better places for everyone!