Is your house still a good fit for your family?  Its not always an easy question to answer, and if the answer is no, the right course of action isn't always an obvious one.  My family is a perfect example.  When we bought our current house, 2 of my 3 daughters shared a bedroom, all 5 of us shared the main bathroom, we had plenty of storage in the basement and lots of room for our collective belongings.  About 8 years later, we reached a point where something had to be done.  At that point our girls were 14, 13 and 10.  Sharing a room wasn't working any more, sharing a bathroom with 4 females definitely wasn't working any more and we had run out of room for an ever-growing amount of stuff.  We knew we had to do something, but should we move or should we renovate the house?  Even in this line of work, where I regularly see houses that I think could be perfect for my family, it was not an easy decision.  We really like the area where we live.  We like our neighbours, we love the schools, the drive to work is a very short commute for both of us and we weren't crazy about the idea of starting all over again with a mortgage that would be even larger than the one we'd been working so hard to reduce.  But building an addition seemed like a lot of work, a lot of headaches and in all likelihood, a price tag that could make us think twice about doing anything at all.
We went back and forth with this decision for a long time, weighing each of our options to make sure the positives outweighed the negatives.  In the end, we decided to stay in the house we already owned and work with the space we already had.  We didn't add on, we renovated to make the most of the square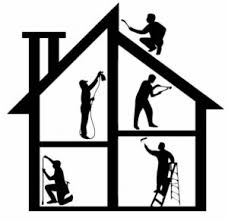 footage that was already there.  Finishing the basement allowed for a master bedroom with a full bathroom (so the girls now each have their own rooms upstairs and share the old bathroom), a family room and a laundry area, while reconfiguring the old garage entryway allowed for a mudroom with a more spacious entry, a half bathroom on the main floor and the overall feeling of having more space.
I'm not going to say that the renovation was smooth sailing…there were times when we wondered when it would ever be done, it ended up costing slightly more than expected (but that's par for the course with any major home renovation) and we killed two perfectly good vacuum cleaners in our attempts to keep the amount if dust and debris under control, but the end result was well worth it.  We no longer feel cramped, there is a place for everything (when everything is in its place!) and we love the bright and airy look and feel of our "new" home.
Having said all of that, remodeling and renovations aren't the answer for everyone.  How do you know what is the best solution for your family?  Here are some things to consider:
Sometimes the problem isn't so much a lack of space, but an overabundance of stuff. Consider renting a dumpster so that you can get rid of absolutely everything you don't want or need.  You may be shocked at how much you're throwing away, but it could save you a lot of grief in the long run.  If you still have more stuff than space, moving might not be a bad idea.
Organization is the key to success. Once you've figured out what goes and what stays, find smart, practical places to store things so that what you use most is always at hand and what you only use once in a while doesn't take up prime real estate in your cupboards or drawers.
Permits will be required for any kind of construction work that causes a significant change to your home. Make sure you'll be able to complete the work you have in mind before spending much time or money on it.  You may discover that you won't be able to do things quite the way you'd planned.  If that's the case, do you want to proceed or start looking at other properties that already have everything you need?
If outdoor space, as well as indoor space, is an issue, you're probably looking at moving. Your contractor isn't a miracle worker, there is a limit to what can be accomplished and sometimes the only way to get everything you've got on your wish list is to make a fresh start somewhere else.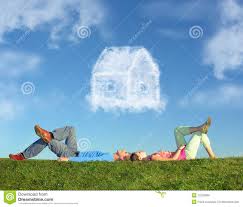 If selling your home turns out to be the best solution for your family, start by meeting with a reputable local real estate agent to find out the value of your current home and the prices of comparable properties in your area.  Ask for a full market evaluation so you're working with true figures instead of assumptions.  Have an idea of the things you'd like to see in your future home and ask your realtor to show you properties that meet your criteria so you can get a feel for the price range you're going to be looking at.  Then, if you decide to go ahead with a move, visit your bank to get things in order.
If you're still undecided on the best course of action for your family, talk it through.  Consider the pros and cons of each option.  Both a renovation and a move can be stressful, but having all of the information you need will help you come to an informed decision for your family.