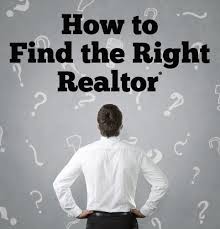 Whether its your first home or your 5th, buying (or selling) a home is stressful, there's no two ways about it.  It can be especially stressful in hot markets, such as the one we're experiencing right now. Whether you're selling or buying a home, its a big decision that involves a lot of time, energy and money, so it's important that you find the right real estate representative to work with.  Someone who makes you feel comfortable and has the right expertise to guide you through this experience is a necessity.  How do you know when you've found the right agent?  There are a few key things to consider.
Referrals and Recommendations
Have your friends and/or family recently made a sale or purchase?  Which agent did they use?  Were they happy with the services they received?  Recommendations and referrals from people you trust can make the process of finding an agent easier for you.  Why meet with a stranger when you can instead meet with someone who comes highly recommended?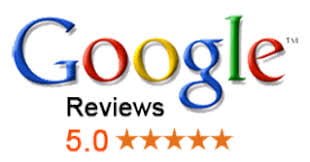 Research
Do your research.  When you've got an idea of agents in your area, do a little digging to see how they're represented in your community.  Does a particular agent have positive google reviews or ratings?  Are there testimonials you can refer to, better yet, are any of the testimonials given by someone you know?  Is there an agent who is involved in local programs and with whom you may have something in common?  Gather as much information as you can so that any decision you make is an informed one.
Have a Conversation
Now you've got your short list, what's your next step?  I always recommend meeting with prospective agents face-to-face.  Take some time to interview the agents you think you'd like to work with before choosing one. You have to be really comfortable with this person and know they're the right one to answer your questions and offer support through what is likely one of the largest financial transactions you'll ever make.  Will you feel at ease working with this person when you face some uncertainty and have to make decisions under pressure?  Ask the agents questions about their experience, their approach to the buying or selling process, as well as what services they will provide.  Ask what you can expect from the process so that you can be sure they'll be communicating in a way that makes you comfortable enough to ask lots of questions and discuss things as they are happening.  The last thing you want is to feel pressured or unsure that you're making the right decision.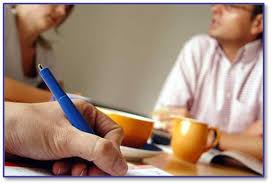 Ask Questions
After selecting a candidate, make sure everything you have an in-depth discussion covering everything you feel is important related to your purchase or sale. This should include the term of your agreement, the commission rate, marketing strategies if you're selling and anything else that could become an issue if left unaddressed.  If you're looking to buy, your agent will need to know the location you would like to focus your property search on, as well as any specific requirements or desired features that you want a property to have.  The best way to avoid miscommunication and potential disappointment is to be clear with what you want and expect right from the start.
Choose a agent You Trust
One element of the process that can cause frustrations for everyone involved is sale/purchase price.  Make sure your expectations about both the buying and selling process are in line with current market conditions. For example, are you looking for a home in an area where competing offers are common? Is your budget realistic for the type of home you want and location you are interested in?  You're seeking professional representation because you don't feel comfortable representing yourself in the buying or selling process, so trust your agent and his/her expertise.  Agents are immersed in their local real estate markets on a daily basis.  They know what prices are realistic in specific areas and they know what isn't going to work.  Trust them to represent you fairly.