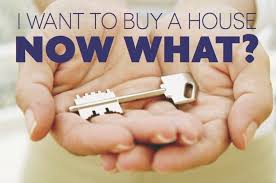 You've been looking at MLS listings for ages, have toured more properties than you can count and have finally found THE ONE!  You're ready to buy a house or to buy a property.  So now what?
When you're ready to make an offer and buy a house, I can help you by providing up to date information about current market conditions, details about local comparable properties and what they've sold for, by drafting an Offer To Purchase that keeps your best interests in mind and by guiding you through the negotiation process.  I will present your Offer to the Seller or his/her Real Estate Agent on your behalf.  The Seller will either accept your offer, reject it, or in most cases, make you a counter-offer.  The counter-offer may include adjustments to price, closing date or any number of details that were included in the offer.  Counter-offers can go back and forth until both parties come to an agreement or decide to end negotiations.  Sometimes there will be more than one Offer to Purchase on a property at the same time.  This is known as "competing bids" or a "competitive offer situation".  I can help you navigate through this process when it is vital that potential Buyers put their best foot forward without putting themselves in a situation that could be uncomfortable for them later on.  Your offer can be either conditional or firm.  Most people have to confirm financing arrangements, sell their current property or would like to have a Home Inspector visit the property before they formally agree to the purchase.  In cases like this your offer would be conditional.  A conditional offer does not become a firm sale until all conditions listed in the offer have been met.  A firm offer is usually preferable to the Seller but Buyers have to be sure they are prepared to move forward with the purchase no matter what because once a firm offer is accepted, the property is sold.
If your Offer To Purchase gets accepted by the Seller there will likely be a few things that require attention before the deal is completely done:
Financing – Visit your lender to make sure you have arrangements in place to finance the new property.  Ideally you will have had a mortgage pre-approval completed before you started looking at properties and can now just firm up on the details.  Review all terms and conditions of that financing and make sure you feel comfortable with all arrangements.
Hire a Home Inspector – When you buy a house or buy a property, it  is one of the most important (and usually most expensive) investment decisions you'll make during your life.  It only makes sense to enlist the services of a professional Property Inspector to make sure you are going into this purchase with your eyes wide open and fully aware of any issues that may exist with the building and/or land.  A home inspection can determine if there are any structural or mechanical problems that need attention, how urgent they are, offer a range of possible solutions and provide cost estimates for any work that may be required.  After the inspection has occurred, Buyers will be provided with an inspection report detailing all findings so that they can tackle one job at a time and have a record of the details of the home for future reference.  If necessary, I would be happy to recommend a few local Home Inspectors who have worked for my clients in the past.
Hire a Lawyer – You'll need a lawyer to represent your interests and to process the legal documents associated with a change in property ownership.  Again, I would be happy to recommend some local lawyers who have handled real estate transactions for my clients in the past.  Your lawyer will also co-ordinate with my office to make sure keys are available for you on closing day so that you are able to access your new property as son as the deal has legally closed.
Sort Out Property Insurance – It can sometimes take a little bit of time to get insurance secured for a new property and you will need to provide documents that detail both the land and any buildings included in your offer.  When you're attempting to buy a house you may not have this information at your fingertips.  Also, if Buyers are relocating, from the city to a country property, for example, their insurance agent may not be familiar with the new area and it's quirks (ie: not every property outside of Flesherton and Markdale has a fire hydrant nearby, by many have a pond in the back yard) and may require a bit of time to iron out the details.  Many people don't want to fully commit to taking ownership of a property until they are sure they can secure property insurance, and many lenders require proof of that coverage before they will fund a mortgage.  If you don't already have a relationship with a local insurance company, feel free to ask me for a referral.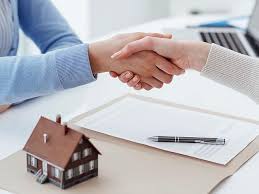 Making the decision that you're ready to buy a house or buy a property can be both scary and exciting! The best way to combat nerves and uncertainty is to gather as much information as possible and surround yourself with professionals who have your best interest at heart.  If you're not sure who to call on to help you through the process, I hope the recommendations and links on this page can at least get you started on the right foot.  And I hope you'll call me when you're looking for a real estate agent to help you with your transaction!