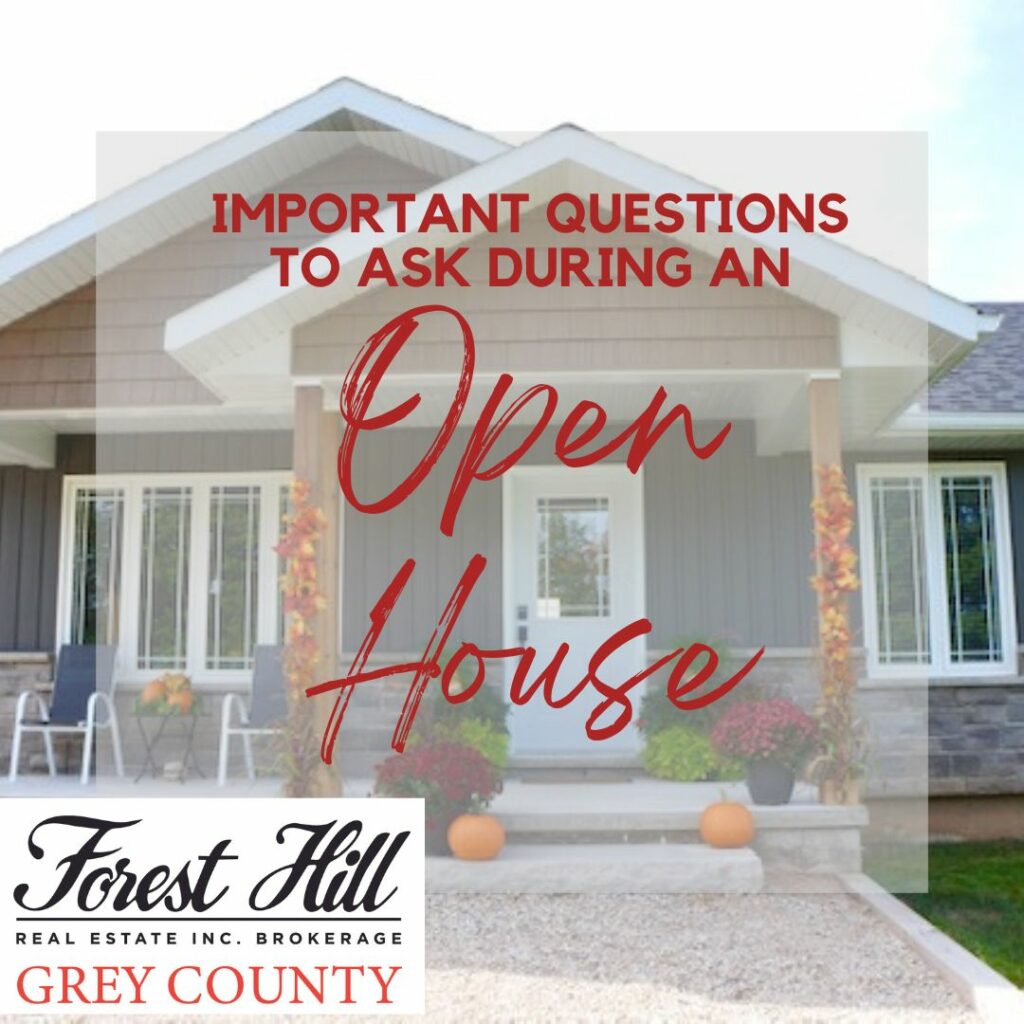 Here are 6 important questions to ask during an Open House
In recent times, in-person Open Houses have gone to the wayside in favor of online listings. However, when you avoid an Open House because you can view the property online, you're missing an excellent opportunity to talk with the listing agent and learn more about the home, the neighbourhood and the local real estate market.
space
If you're looking at homes for sale in the country, in particular, attending an Open House may give you access to a wealth of information you simply can't get from a listing. With a bit of thought and preparation, you can really make attending an Open House worth your while. Read on to see what you should be thinking about and what questions to ask when viewing a home.
space
How long has this house been on the market?
The answer to this question has changed quite a bit over the last few years. Before the pandemic, homes in Grey County typically took more than 4 months to sell. At one point, the average number of days on the market was 9 months! That all changed dramatically when Covid kicked in in the early spring of 2021, initiating a buying frenzy that shortened "days on the market" and pushed both asking and selling prices even higher.
These days, prices are higher than they have been historically, but they're not what they were at the peak of the hectic Covid market. In very general terms, locally we have seen a drop in sale prices of roughly 10% from the same time last year and the length of time that listings are on the market before they sell is creeping back up. This is due to a combination of more properties hitting the market, increased interest rates that make it more expensive than it was during Covid to get a mortgage and an increase in caution on the part of the buyer.
Seeing a property stay listed for a few months before it sells is once again not uncommon. Buyers have recognized that they no longer have to be in a panic to purchase as quickly as possible – they're much more comfortable taking their time and getting a good look at the details, asking for as much background information as possible (hence the need for lists like this one!), and waiting to see if a seller will need to reduce his asking price in order to get a property sold.
space
What items are included in the sale?
First-time buyers are often shocked to learn that things like a washing machine, dryer, or even the fridge and oven don't have to be included in a sale. What the sellers choose to include in the sale is up to their discretion.
Asking the seller's agent what is included with this particular property will avoid unpleasant surprises and help to give you an idea of what a reasonable purchase price would be. It should go without saying, but homes for sale that include all the bells and whistles (stainless steel appliances, hot tubs, built-in furnishings, etc) usually sell for more than homes that don't have similar inclusions. Some sellers are also willing to negotiate what is or is not to be included in the sale, if your offer is strong enough. Don't make any assumptions – check with the listing agent to be sure you know what items are sold with the house and which are not. These details can be valuable information to keep in mind when viewing properties.
space
What can you tell me about upgrades or renovations?
How long has it been since this home's roof, furnace, water heater or air conditioner were replaced? Is this all information that is provided on the listing? Sometimes it will be, but not always. Will these details come up in the home inspection that you should include in your offer? Absolutely. But you should be able to get an idea of exactly what you're looking at before you get to that stage. Ideally, you should be able to answer all of these questions before you reach the point of submitting an offer. It can heartbreaking for buyers when they've fallen in love with a house just to realize at the home inspection that they'll need to spend significant amounts of money on top of their new mortgage to repair the roof or replace something important like a furnace.  
The listing agent can provide details and dates concerning the home's repair history and when items were last updated. If they don't know this information, the listing agent should be able to get it for you. If they can't, it should raise some red flags.
space
Is this house a flip?
With the popularity of house flipping shows on HGTV, the phenomenon has become common in most market areas, even out here in rural Grey County. The fact that a house is being flipped doesn't automatically mean you should be on your guard, though. Flippers are in the business of making money and they can't do that if the homes they've worked on are viewed as being sub-par.
The good news, if you find out the house is a flip, is that you can be fairly sure that it has seen some recent updates. New paint, probably new flooring, and new fixtures are all fairly standard but you need to look at the quality of these finishings. In general, flip houses are well done because a quality flipper understands their market and expectations. In particular, be on the look-out for poor quality workmanship, mismatched finishes and low quality materials. These can all be signs that you'll need to look closely at the details to be sure the asking price is fair – or at least that it's a price you can live with.
space
What is the seller's timeline?
Are you ready to move at the end of the month? This question will help you determine how fast the seller wants or needs to move from the home which can be a key detail. If your timeline is significantly shorter than the seller's, you may need to move on and keep looking. If your dates and the seller's are fairly compatible or you have the ability to be flexible on the closing date, a seller may be more likely to work with your offer because it makes the whole sale process much easier for them.
space
What can you tell me about the neighbourhood?
When you ask what the neighbourhood/town/street are like, you're really asking about the community as a whole. Do the sellers get along with their neighbours? Is there a sense of closeness on the street? What do the neighbours have to say about the school that your kids will attend? Are there many young kids around? What about dogs? You should be able to get a feel for things from the listing agent, but it can also be very helpful to speak with the neighbours. Open Houses often attract the curious. Neighbours are often happy to chat and answer any questions that potential buyers may have about the area.
space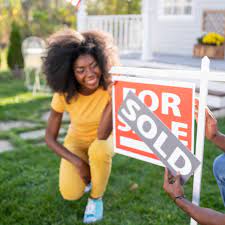 space
READY TO BUY?
When you decide you're ready to buy a home or property, one of the first things you should do is find a reputable Realtor® to represent you. A good Realtor® can answer any, if not ALL of these questions for you. Your agent can guide you through the process of weeding through listings, focusing on the properties that best suit your needs, booking showings, and helping you find the perfect home for you and your family.
When you're ready to get serious about your home search, reach out to the Forest Hill – GREY COUNTY. After living and working in Grey County for nearly 20 years, we specialize in the various unique home and property types you're more likely to find in the countryside and the charming small towns of our area. Let us guide you through what can be a complex process and help you achieve your real estate goals! Put our award-winning customer service to the test – contact us today!