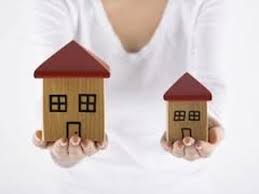 While it's not exactly Shakespeare, whether to downsize or not is an age-old question that can be difficult for homeowners to answer.  Maybe your nest is empty and now feels too big or maybe you're just tired of staying abreast of the upkeep and maintenance required of a big lot or large house; downsizing can be a great option for homeowners who are ready for a change.  But before shaking things up too much, here are some factors to consider.
Think about who will be there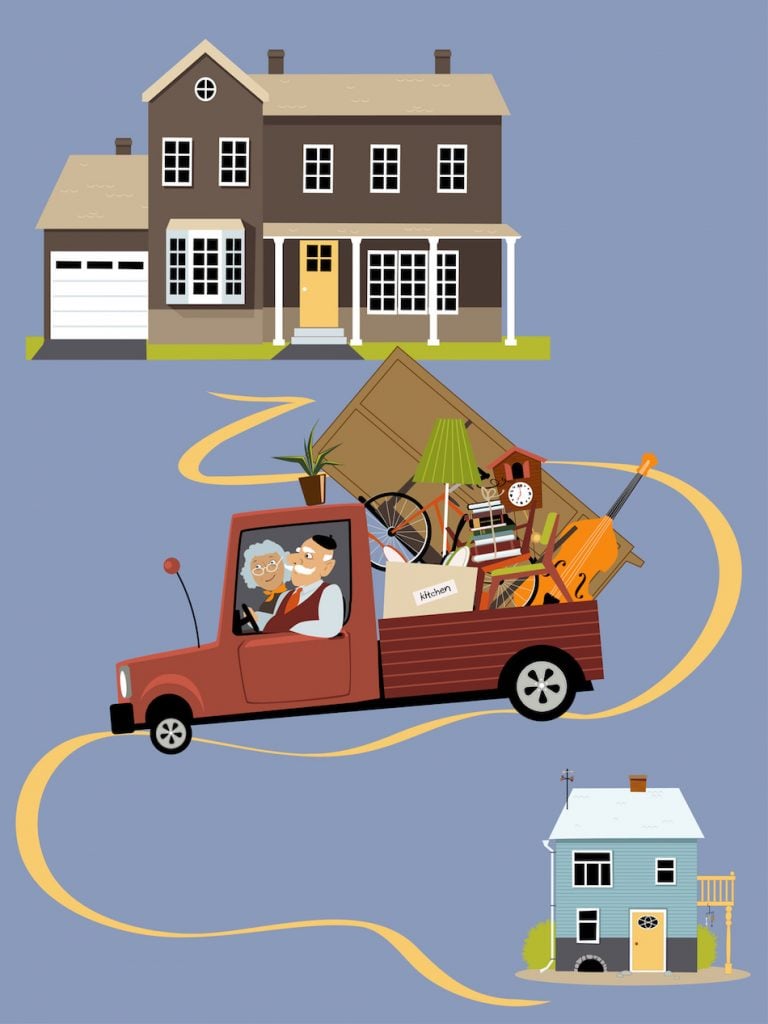 You might love the idea of a cute and cozy one bedroom, but is it practical?  Do you often have guests staying with you or are your kids frequently home from university?  What about holiday get-togethers or visiting grandchildren?  Having friends and family in your life is not going to change just because you move, so you should account for them – to some degree – in your plans.  Whether it's a guest bedroom, a pull-out couch or a kitchen large enough for a big dining table, entertaining your loved ones will be much easier if you've planned for it from the start.
Location, location, location
Depending on where you plan to be, moving into a condo that's smaller than your current home isn't always the cheaper option.  You might reduce the amount of work required of you but if you're not saving a lot of money will the move still be worth it to you?  Prime real estate always comes at a price.  Don't forget to take things like maintenance or parking fees into account when you're running the numbers and making decisions.  If you're not realizing a significant savings, you might not be as motivated to give up your current space.  By the same token, if the costs are comfortably managed, it might give you the gentle push you need to move on from a too-big home you no longer need.
What's your motivation?
Maybe you plan to spend more time on the road than in your home.  Maybe you feel you've spent more than enough time up close and personal with your lawnmower.  Or maybe you just don't want to keep paying for a home that no longer suits your needs.  Whatever the reason, approaching a downsizing move with a clear purpose will make the whole thing fall into place much more easily.  If you plan to be travelling frequently you don't want to be looking at homes with grass that will need cut and gardens that will need tending.  If you're ready for a maintenance-free condo you need to be sure you won't miss the outdoor space and be prepared to pay someone else (like building maintenance) to do the work for you.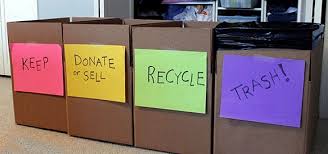 Be prepared to let it go ahead of time
The key to downsizing successfully is paring down your belongings before the move.  Separate items into categories such as Keep, Sell, Donate and Trash.  Give underused items with sentimental value to close friends or family.  Sell bulky furniture that's in good condition through an online auction and use the funds generated to purchase small scale replacements.   Clothing or bedding that still looks good will be gratefully accepted by shelters, charities and community organizations.  If you don't need it or haven't used it during the past 6 months to one year, don't take it with you.  It will make your move much easier to manage and your new smaller home more enjoyable.