Your house has been up for sale for a little while and your agent has started to drop some hints that he thinks you should consider lowering your asking price.  We all want to get as much as we can when we sell our homes but not at the expense of the sale.  If your property is not selling it could be for any number of reasons, some of which are out of your control.  There is, however, one element that you absolutely CAN control, and it is perhaps the most important one: PRICE.  Here are 6 reasons you might consider adjusting your asking price.

You're Not Booking Showings
The first couple of weeks immediately after you list your property are traditionally when you'll get the most interest.  If your agent isn't fielding many calls from potential buyers or their agent asking about your property and you're not booking showing appointments, it could be a sign that people feel your asking price is too high and are willing to wait and see if it drops before giving your home their full consideration.
You're Booking Lots Of Showings But Not Receiving Any Offers
Lots of showing activity that doesn't result in any serious inquiries is a sure sign that you've got a problem.  Make sure your agent is getting feedback from other agents after their showings to find out what it is that is holding potential buyers back.  Clearly your property is being marketed well but a lack of offers or expressions of interest could mean that buyers felt your home was overpriced once they got inside.  
You're Still On The Market Even Though Similar Properties Have Already Sold
Before you list your home, find out from your agent what the average number of days on the market is for your area.  Rural areas often experience higher days on market than urban neighbourhoods but if you're significantly higher than the local average, your asking price could be a contributing factor.  When a property sits on the market without any adjustments, buyers begin to wonder what's wrong with it.  An inflated asking price could delay things longer than necessary and could prevent interested parties from even looking at your property.
You've Got A Timeline To Stick To
If you've already bought your next home or have to relocate for work, you don't want your sale to take any longer than it absolutely has to.  Dropping your price to just below market value often generates renewed interest in a property that has been sitting for a while and could spur a buyer into action so they don't get beaten to the punch.  Try to remember that the reality is it's not how much money you're hoping to clear that determines the value of your property, it's how much a buyer is willing to pay.
You're Unable Or Unwilling To Make Upgrades
Maybe you don't have the time or the funds to repaint, replace carpeting and upgrade the kitchen before selling your home.  That's fine, but don't expect a buyer to pay for upgrades that never happened.  If your agent is getting feedback that suggests those upgrades are necessary, consider reducing your asking price by the amount you would have spent if the jobs had been done prior to listing.  A buyer may be willing to do the work themselves but they won't be willing to pay twice for it.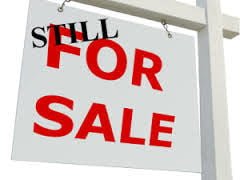 If your agent is asking you to drop your price, ask him why.  If any of these reasons become part of the conversation, it is possible your asking price is too high and you should consider taking his advice.  After all, you hired a professional for a reason.  And don't forget, your realtor wants your property to sell as much as you do!
If you have thought about selling, now is a great time to act.  Please contact me with any questions or to schedule your free no-obligation market evaluation.  I would be happy to help you better understand what your property is worth.