It's Hunting Season in Grey County
It's hunting season in Grey County and with a large influx of new residents in the area, (welcome, by the way!) we thought it would be a good idea to provide some information about deer hunting season in Grey Highlands and the surrounding area.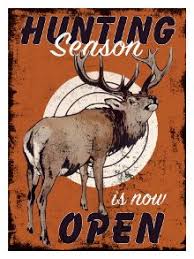 Deer Season lasts a lot longer than just the first week of November.
Nov 1-6 rifle, shot gun, bow
Nov 7-28 bows only
Nov 29 – Dec 4 muzzle loading guns and bows
Dates per 2021 Ontario Hunting Regulations Summary.
Anyone wishing to participate in hunting must possess each of the following:
Deer Licence or Farmer's Deer Licence listed on the Licence Summary
Deer Tag or Additional Deer Tag validated for the appropriate season/firearm, area and type of deer OR be party hunting with a person who has a valid Deer Tag or Additional Deer Tag
Proof of firearm accreditation if you are hunting with a gun
In all cases, the permission of the land owner is required
Many of us enjoy taking advantage of local amenities such as the Beaver Valley, the Bruce Trail and various scenic walking paths – they are one of the things that draw so many visitors to our area, after all! During hunting season though, a bit of extra caution can go a long way towards keeping you, your family and your pets safe and out of harm's way.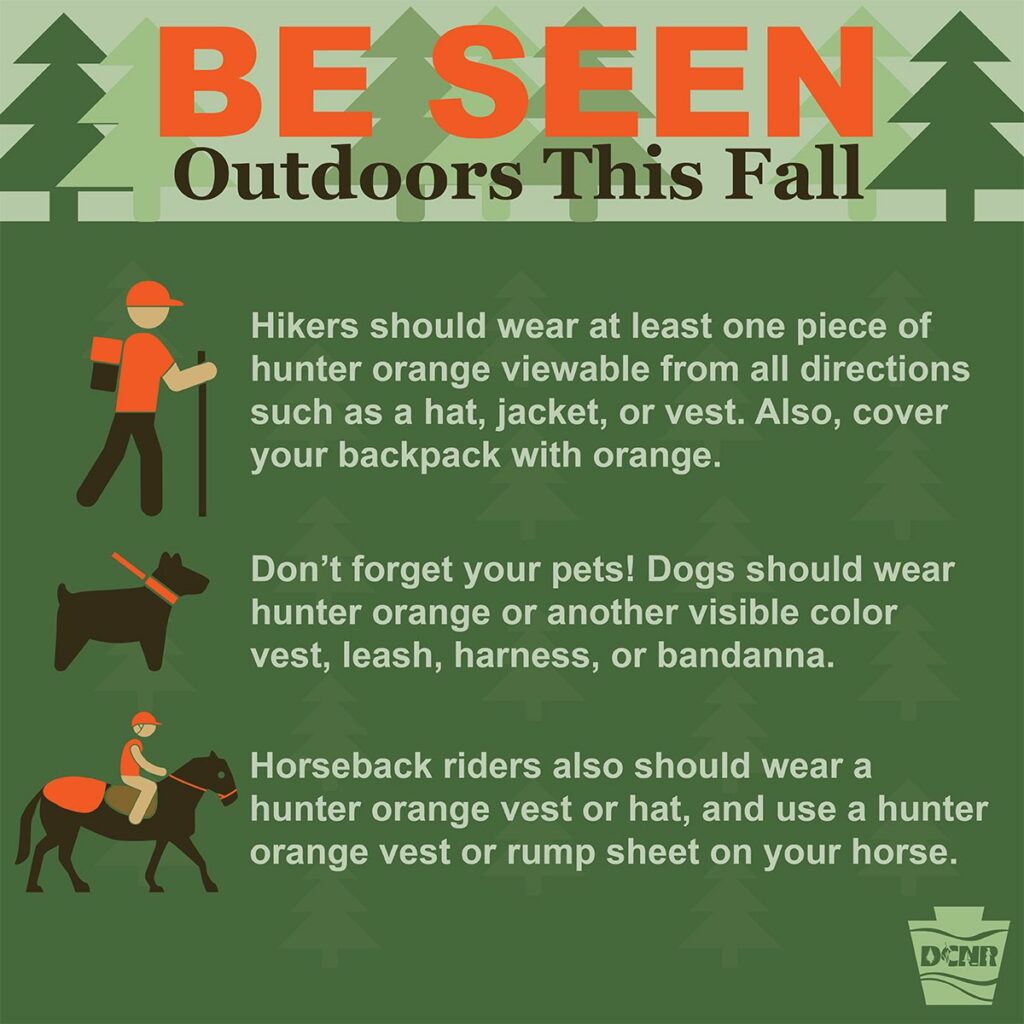 6 Tips for Hiking During Hunting Season:
1. Be aware: Understand that hunting is taking place. Know the seasons, dates, locations.
2. Be visible: Wear hunter orange or another bright colour (as a hat, vest, scarf) and avoid beige, brown, white, red or green clothing.
3. Make some noise: Talk, whistle, and generally let your presence be known.
4. Keep your pet on a leash and use a bright vest, collar or leash to make your pet more visible.
5. Avoid hiking at dawn and dusk, and anytime visibility is limited.
6. Stick to established trails – better yet, stay safe and stay off the trails (especially unmarked ones) until all surrounding hunting activity has ceased.
For more details, visit the Ministry of Natural Resources website.