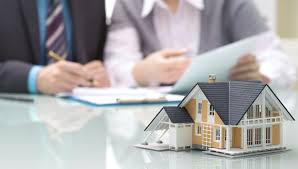 Whether you're buying or selling property, one of the key services you'll need to enlist is a real estate lawyer.  Even people experienced in real estate transactions have questions about the process, the associated costs and need some guidance when unexpected bumps in the road appear.  A good real estate lawyer can help you answer all of your questions and help to ensure that the closing process goes smoothly.  You might want to ask some of these questions so that you know what to expect during the process.
What services do you provide and what will it cost?
Generally, fees for closing a real estate transaction won't vary much from one lawyer to another but not all lawyers will charge exactly the same amount.  As with every significant transaction, your best bet is to speak with two or three lawyers to see who you feel comfortable with and to get quotes for the services provided.
How many times will we need to meet?
In most cases you'll meet twice.  Once a week or two before the closing date to make sure everything is in order and get an idea of the final cost, then again on closing day (or the day before) to sign the paperwork.
Will HST affect my sale/purchase?
In terms of new homes, buyers in Ontario are charged 13% HST on the purchase.  This is often included in the purchase price and the purchaser agrees that any HST rebate be returned to the vendor.  This rebate will be disallowed, however, if the purchaser (or a permitted family member) does not plan to occupy the home as a residence.
Do I need Title Insurance?
Title Insurance is not mandatory but most lawyers will strongly advise buyers to purchase it because it protects the homeowner against situations that may occur related to fraud, zoning non-compliance or title defects.  If you purchase Title Insurance when you purchase the property, you will be protected for the entire length of time that you own it.  It will be money well spent.
What is a Statement of Adjustments?
This is the document that outlines all of your closing costs, from tax adjustments to extra fees and everything in between.  It is essentially an itemized receipt of the final amount due and payable on closing day.  Ask your lawyer to walk you through the Statement of Adjustments so that you fully understand the services provided and the associated costs.
When/How will I receive the keys on closing day?
Often, people assume they will be able to gain access to their new home bright and early on closing day.  This is not always the case, so don't have your moving truck pull up in front of the new house right after breakfast!  Even if everything is ready at your lawyer's office, it still needs to be sent to the vendor's lawyer and the transfer of ownership has to be registered on title to the property.  It is not uncommon for closings to be confirmed just before 5pm on moving day.  If your purchase is one that closes just before 5pm on a Friday afternoon, you may not receive the keys until the following Monday unless alternate arrangements have been made ahead of time.  Because real estate offices are usually open on Saturdays, often the lawyer and realtor will come to an agreement whereby the realtor can release keys to the buyer after receiving a confirmation of closing from the lawyer's office.  Regardless of who has physical custody of the keys, buyers are not given access to their new home until both the buyer's and seller's lawyers can confirm the transaction has closed.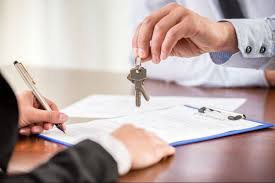 Looking for a real estate lawyer in the Grey Highlands are?
I have a few suggestions for you:
Johnson and Schwass Professional Corp.
21 Main Street East, Markdale
Phone: 519-986-2100
http://www.johnsonandschwass.ca/
Ferris and Celhoffer Professional Corp.
16 Sydenham Street, Flesherton
Phone:  519-924-2031
and 360 Main Street East, Dundalk
Phone: 519-923-2031
Shepherd, Osyany and King
211 Main Street East, Shelburne
Phone: 519-925-5331