I am proud to be supporting  "Come Dine With Me – Christmas Dinner" again this year, the second running of a community event co-ordinated and run by long-time Markdale resident Lib Howell.  Anyone who will be alone on Christmas Day is invited to join the group that will be assembled at Cooke's Presbyterian Church (14 George Street, Markdale) for a full turkey dinner with all the trimmings.  The dinner will be limited to 50 seats – twice the number Lib and her volunteer staff fed last year and the only cost of admission is a voluntary donation, if possible.  Doors open at 2:00pm and dinner will begin at 3:00pm.
Help me support this great local event…
Like my facebook business page
(Mark Murakami Royal Lepage)
for your chance to win
two Christmas turkeys…
one to be enjoyed by you and your family and one to be donated to the
Come Dine With Me – Christmas Dinner on your behalf.  
If you have liked and shared my page in the past, you are automatically entered. 
Like and share this post for a second chance to win.
Winner to be announced Monday December 19th at 12 noon.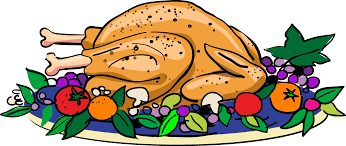 If you would like to attend the "Come Dine With Me" Christmas Dinner, know someone in the Markdale area who will be alone on Christmas Day or would like to volunteer your time or services, contact Lib Howell at 519-379-0672 or pick up tickets at the Markdale branch of Scotiabank.