space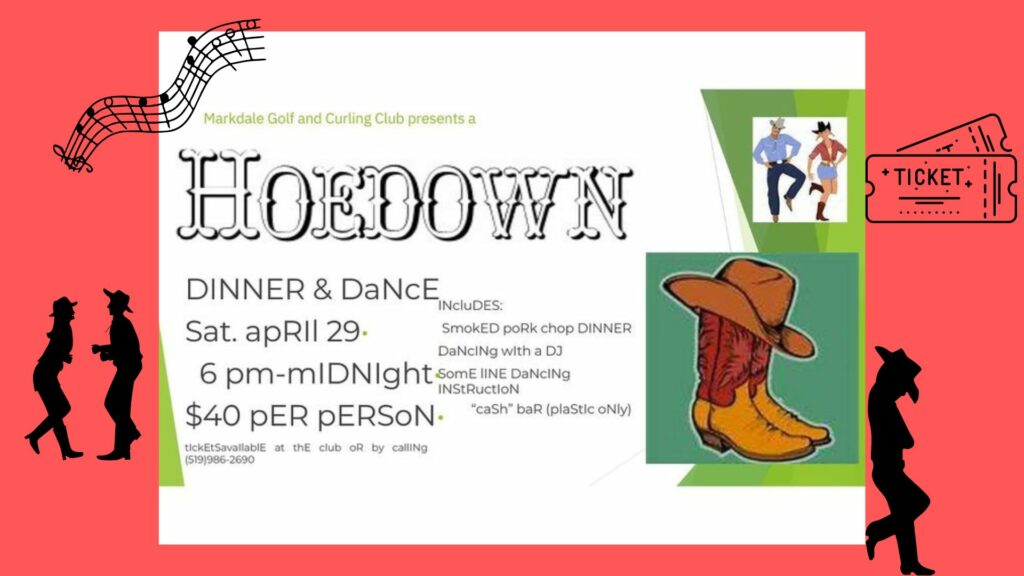 Markdale Hoedown
Get ready to "do si do" on over to the Markdale Golf and Country Club to do some boot scootin' at a Hoedown on April 29th!
space
Tickets ($40 each including a smoked pork chop dinner, DJ and dancing) are available at the club now so hurry over and secure your place "in line".
space
Vittles and suds and some gen-u-wine country tunes to keep your toes tapping all night long!!!
space
space
Interested in moving to Markdale and the surrounding area? Give us a call, we'd be happy to help you experience small town life at it's best!