It's time to start thinking about the 2020 soccer season!
Markdale Minor Soccer runs summer soccer programs for children of all ages.
The Under-6, Under-8 and Under-10 house league programs offer popular "Skills, Drills & Mini-Game" Sessions where the focus is on teaching fundamental soccer skills with the emphasis on having fun! Players learn how to pass, control the ball, shoot and develop core soccer skills and staying active.  For those players who wanted a second night of more competitive soccer each week, we field travel teams in the Under-8 and Under-10 age divisions, as part of the Inter-County Soccer League.  Last year our travel teams represented the Markdale area proudly and the U10s capped their season off by winning the Inter County Soccer League Cup!
The Under-12, Under-15, Under-18 and Men's Open programs compete within the Lakeshore Soccer League, which allows our athletes to play on boys-only and girls-only teams against other teams from all over Grey and Bruce counties.  Last year's U12 Boys and U12 Girls teams both went on to win their league championships in addition to finishing first in the regular seasons. The U15 Boys were also outstanding, finishing first in the regular season and going on to win the year-end championship tournament.  The U15 Girls settled for a strong Second Place finish after losing 0-1 in the year end finals and the U18 Boys finished their regular season in first place and then went on to win their year-end tournament.  Even the Men's Open team had a strong season, with a second place in their year-end tournament!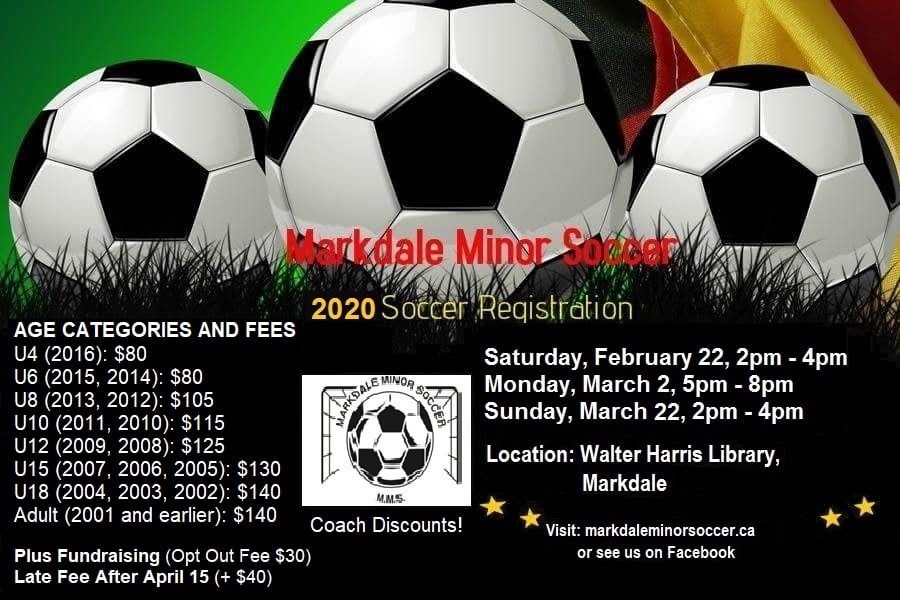 Have you got future soccer stars at home?
Don't miss the registration dates: Feb 22, March 2 & March 22 at Markdale Library.
E-registration options will be available soon, use this link to check back for more information.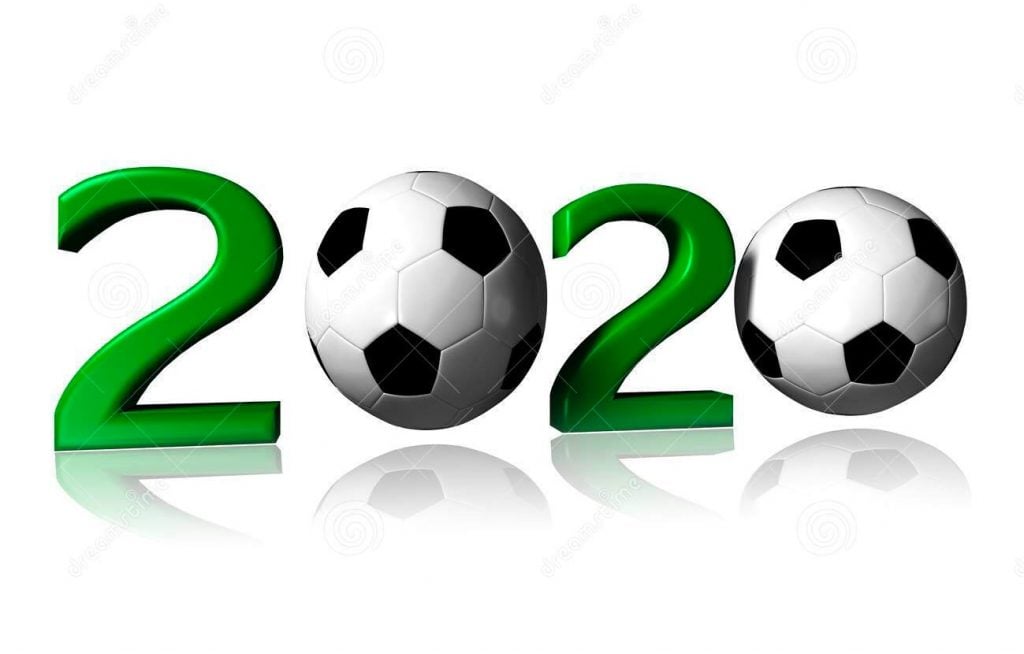 Returning and/or experienced players: Markdale Minor Soccer Needs You to Be A Referee!
MMS is looking for referees!  Being an official is a great way to make some extra cash during the summer months and it's integral to keeping our programs running smoothly.  Players who are turning 12 on or before March 31, 2020 are eligible to participate in the "Small-Sided" Ref'ing Clinic, which qualifies them to ref our U8 and U10 games.  Players who are 14 years old as of March 31, 2020 can take the "Entry-Level" Clinic to get qualified to ref U12 and older games.  Both clinics are being held in Owen Sound on March 28th.  Other locations and dates are available too.  MMS will cover the cost of clinics and offset the costs of ref uniforms and equipment.
If you or your child is interested in registering for a Ref's Clinic, contact MMS via facebook or at 986-1919.