Selling your home can be an emotional experience for people.  This is your home, you love it and think it's a wonderful place and you want the next owner to feel the same way.  But that doesn't mean you're going to be overly sentimental about the selling process.  Like most of us, you want to get the best possible price for your property.  That is no easy feat.  Selling a home requires work. It takes time.  It's not usually an easy, stress-free experience and in all likelihood, there will be frustrations.  But it'll all be worth it when you find that right buyer and know you're able to move on to your next home owning adventure!
Ready to get started on your journey?  There are some things you need to be clear on before you start.  It's very important to know what you want to accomplish with this sale (and what your spouse or family wants).  You need to understand your local market (selling a property in Flesherton, Markdale, Priceville or Chatsworth is VERY DIFFERENT from selling in the GTA), and have a plan for navigating through it.  And most importantly, you need to find some experts you know you can trust to get the job done.
It sounds daunting but if you approach things one step at a time, selling your house doesn't have to be intimidating.  Let's get you started!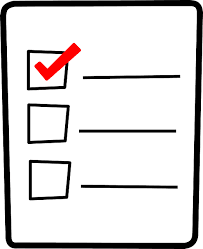 Know What You Want
You need to know what you and your family want to achieve with this sale in order to avoid unnecessary frustrations. Why are you moving?  (Is it time to downsize or has your family outgrown your house?  Would you like to be in a different neighbourhood?  Are you approaching things from an investment perspective?)  What do you expect from the process?  Are you ready to get that "For Sale" sign put in the yard today or is there some work to be done first?  Once you've got a clear idea of what direction you're going in and everyone is on the same page, you're ready to start the process.
Do Your Research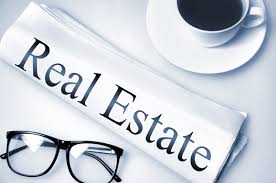 Bringing your real estate knowledge up to date is a great first step.  Unless you bought your home last week, the housing market changed since you became a homeowner…possibly drastically.   Mortgage rates have fluctuated over the past 5-10 years, housing inventory shifts over time, neighbourhoods and towns can see changes in population and popularity — these are just a few of the factors that affect the state of the market, and every market is unique.  It is important that you take steps to educate yourself on what to expect in your area.  Visit some real estate websites, speak with some local agents about recent activity and pay attention to real estate related news.  It does not make sense to approach what will likely be one of the biggest financial transactions of your life blindly.
Interview and Select an Agent
I might be biased but I think this is the single most important relationship you'll form on your real estate journey.  If you take the time to choose the right agent, you'll feel better about the whole thing because you won't question whether or not your best interests were given top priority; you'll know that they were.  Talk to 3 or 4 agents about your property and how they would approach selling it.  Ask about experience, marketing and what they bring to the table that no one else does.  You'll get a feeling for who you relate to the most comfortably.  That's who you should go with.
Price Your Home
How much is your home worth? That's the magic question.  Often, home owners arrive at a dollar figure without giving a single thought to what comparable properties are selling for in their area.  Unfortunately, just because you want to make a specific amount of money from your sale, that does not mean buyers will be willing to pay it!  This is when your agent will be a big help.  S/he will look at recent local sales, find properties similar to yours so you can see what the asking prices were versus actual sale prices, look at your current competition and remove emotion from the equation to help you pinpoint a fair list price.
Prep Your Home for Sale
Today's home buyers have unrestricted access to property listings online, so you it is more important than ever that you make a great first impression, both on the internet and in person.  Start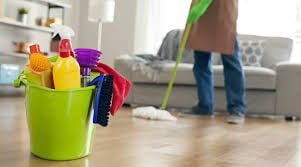 with removing as much personal clutter as possible.  No one wants to see all your stuff, they want to be able to envision themselves in your home.   Next, clean your home (inside and out) like your life depended on it.  Well, maybe not your life, but your sale…because it does.  If buyers can't get past the dirty window sills or stained carpet, they're not going to bother putting your home on their short list and you will have missed that opportunity to sell.  Another important task is to complete all repairs/touch ups necessary to get your home in swoon-worthy condition.  You've heard the saying "you only get one chance to make a first impression".  It's never more true than when potential buyers are looking at your home!
Showcase Your Home
In today's real estate market, buyers can view countless properties without getting off the couch.  Simply putting your home on realtor.ca or putting a print ad in the newspaper isn't enough and anyone who tells you it is not working for you.  In the age of computers and cell phones, online promotion should be an extremely important element in the marketing plan for selling your home.  A well marketed property will use a combination of gorgeous photos, a compelling description, virtual tours and videos to get your home in front of as many potential buyers as possible.  Talk to your real estate agent about how s/he will organize, advertise, and promote your property to maximum impact.  If nobody knows that your home is available and how attractive it is, how are you going to sell it?