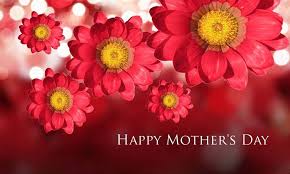 It's Mother's Day on Sunday and if you're like many of us you'll wait until almost the last minute before giving any thought to what you can do to make the day special for the mother in your life.  Breakfast in bed, flowers and taking over the housework all go without saying…don't they?  If you really want to give Mom a break, consider taking her out for a lovely meal.  The good news is that with so many great options in your own back yard, there's no need to travel very far for a memorable celebratory dinner.  Here are just a few local options for you to consider…
Want to get a jump on things?  Take Mom out for dinner on Friday or Saturday night.  There are lots of local options where you know you're guaranteed to have a great time and a great meal prepared by great people.  The Flying Chestnut Kitchen in Eugenia is open Thursday through Sunday at 5:00pm for dinner service.  I have heard great things about this place and I understand that it is so popular that reservations are usually necessary.  Call 519-924-1809.
The Bicycle Café is another amazing local option, right in downtown Flesherton.  Peter and Julie provide a casual, welcoming atmosphere (often with live music) where even traditional standards get a slightly unconventional and delicious twist!  Lots of vegetarian options too.  Open Saturdays and Sundays until 8pm, and again, reservations are recommended. 519-924-2920
Looking for pub-style atmosphere?  Try Fire & Ice in Markdale.  Great pub favourites, tons of drink options, an ice cream counter and frequent live music.  To top it all off, they roast and grind their own coffee on site so you're sure to find the perfect flavour to either start or end your meal.
Don't forget local favourite, Steven's BBQ Restaurant on Hwy 10 in Markdale.  If you're looking for a burger, a steak or traditionally prepared Greek food, this is the place for you.  Never had a bad meal here.  The only down side is it really is a local favourite so its often full on long weekends or holidays.  Best to call ahead and make a reservation, 519-986-2303.
Maybe you'll show your appreciation not by buying dinner, but by preparing it yourself!  Drop in to the Leslieville Cheese Market in downtown Flesherton for a fantastic selection of meats, gourmet offerings and of course, cheese. Pop in next door at Peasemarsh Farms to choose from a variety of freshly prepared and frozen dinners that are sure to please everyone.  Need to get some sweet treats to round out the meal?  There's no better place around than The Bakery, which is also at the lights in downtown Flesherton, for pies, cakes and all manner of delicious freshly baked goods.  They're now open on Sundays and recently started serving frozen yogurt, so you can even treat yourself while you're doing your shopping!
How about a fantastic Mother's Day Sunday Brunch at the Flying Spatula in Flesherton?  Soups, salads, bacon, sausage, pasta, pancakes, waffles plus custom-made omelettes and carving station, fruit and desserts   All for just $14/person.  I've had the pleasure and highly recommend it, but make a reservation so you're not disappointed!  Call 519-924-2424
The best way to celebrate Mother's Day?  Spend some time as a family…after giving Mom a break!
Happy Mother's Day to all the mothers out there!