In no particular order, here are some of the most popular tourist locations in Grey County.  Act like a tourist and enjoy the attractions that we sometimes overlook just because we live here.  I guarantee you'll appreciate how lucky we are to live in Grey County just a little bit more!
Inglis Falls, Owen Sound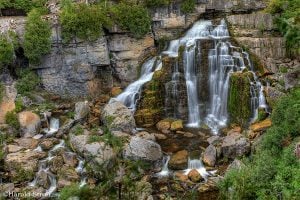 According to tripadvisor.ca, "#1 of the Top 30 Things To Do In Owen Sound", Inglis Falls offers picturesque walking trails, a great view of the falls and a nice picnic area.  If waterfalls are your thing, consider taking a tour since there are so many in the region (check out Hogg's Falls, Eugenia Falls or Walter's Falls, to name a few).  Brochures available at tourist information kiosks.
Scenic Caves, Town of the Blue Mountains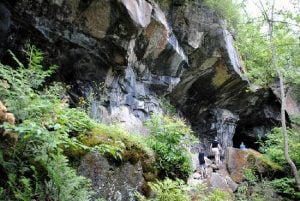 Explore one million years of natural history on a self-guided tour of naturally occurring caves along a well marked path up and down the Niagara Escarpment.  Takes a little effort and an adventurous spirit, but well worth the effort.  Don't miss following Fat Man's Misery all the way through!  Also offers Tree-Top Tours, a 420' long suspension bridge, Eco-Tours, "Canada's Longest Zip Line", mini-golf and a kids' playground.
Coffin Ridge Boutique Winery, Annan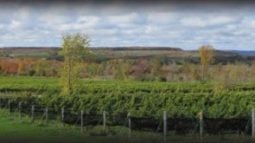 Grey County's first winery, Coffin Ridge "produces high quality, small batch wine made primarily from grapes grown from hand planted, hand picked Grey County grapes".  With daily tastings, beautiful scenery and seasonal special events, you'll be planning a return visit.
Thornbury Harbour and Pier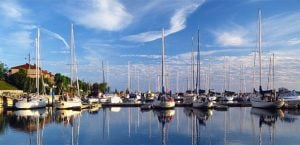 The village of Thornbury offers, boutiques, cafes, sports facilities, and wonderful views of Georgian Bay.  Whether you're strolling through the lovely town, wandering through the harbour, visiting a local restaurant or daring each other to jump off the pier (a favourite summertime activity), it's a great way to spend the day.
Blue Mountain Resort, Town of the Blue Mountains
Of course, the list wouldn't be complete without mentioning Blue.  Not just a winter activity hub, Blue Mountain is an excellent location for hiking, biking, golf or a day at the spa.  Brave the Apex Bagjump, scale the climbing wall or float a paddle boat around in the Mill Pond before you do a little shopping in and have a meal the village.  There's definitely more to Blue than just skiing!
Not bad for one little corner of Ontario, eh?  And this list doesn't include places like Keady Market, Harrison Park, downtown Meaford (all also Grey County favourites) or Kincardine's Saturday night bagpipe parade through town, Sauble Beach's beachfront stores and cafes or hiking up Old Baldy.  The list really is endless!  Lucky for some of us, we live here and we can take our time and see it all.  The rest of you, make a list and work your way through it, one amazing attraction at a time.