We're well into September now.  Kids are back to school, temperatures are beginning to dip at night and leaves are beginning to change colour here in beautiful Grey County (an area known for spectacular leaf peeping and autumn scenery, by the way!).  That means we're officially in that most anticipated season – according to what I've seen on facebook lately, anyway – PUMPKIN SPICE SEASON!
Love it or hate it, there's no denying the popularity of the PSL phenomenon.  Pumpkin Spice coffee has been in high demand since it was first introduced by Starbucks in 2003 and remains the chain's top-selling seasonal beverage of all time with more than 350 million sold to date.  Not bad for a flavour that is showcased for a fairly small window of time; 95% of sales apparently occur between mid-August and early November.
Of course, not everyone is a fan.  Personally, I prefer a good old cup of regular coffee.  Dark roast if I'm feeling fancy.  But if you're in the mood for something a little more elaborate there are other options for fancy fall flavours.  In Grey Highlands there's not a Starbucks in sight (although there is now one in Owen Sound) and the Tim's is still under construction so many of us are regulars at local non-franchise cafes where the beverages are quite literally made to order.  I stopped in at our local hot spots to see what they had to offer in the way of delicious fall beverages and specialty flavours…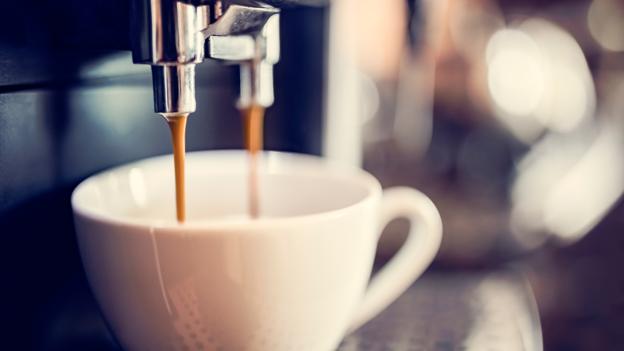 Cappuccino:  An espresso-based coffee prepared with steamed milk foam.  Especially tasty with a dash of cinnamon or cocoa powder!
London Fog:  Also known as a Earl Grey Latte, a steamed milk beverage using Earl Grey tea instead of espresso, with a dash of vanilla (or a flavour of your choice) syrup added to sweeten.
Maple Latte:  A blend of espresso and steamed milk sweetened with maple syrup – locally harvested, if you're in Grey Highlands!  Top it off with a sprinkle of cinnamon-brown sugar for a tasty fall treat.
Creamy Vanilla Chai:  Your favourite coffee house will have a premade chai mix on hand which typically includes a blend of tea, cardamom, pepper, ginger, cloves, cinnamon and fennel.  For a creamy vanilla version simply add steamed milk and a shot of vanilla syrup.  If you'd prefer to make it a latte, all you need is a shot of espresso!
Salted Caramel Mocha Latte:  Chocolate syrup or hot chocolate and caramel sauce are combined with steamed milk and coffee to make this concoction.  Top with whipped cream, caramel or chocolate drizzle and a sprinkle of sea salt and brown sugar.
Cinnamon Bun Coffee:  A tasty combination of milk or cream, coffee, vanilla syrup, cinnamon and a dash of brown sugar.  If you want the high-octane version, substitute an espresso shot for the coffee.
The next time you're in town – either Flesherton or Markdale – stop in yourself and try one of these delicious delicacies while also supporting a local business.  It's a win-win!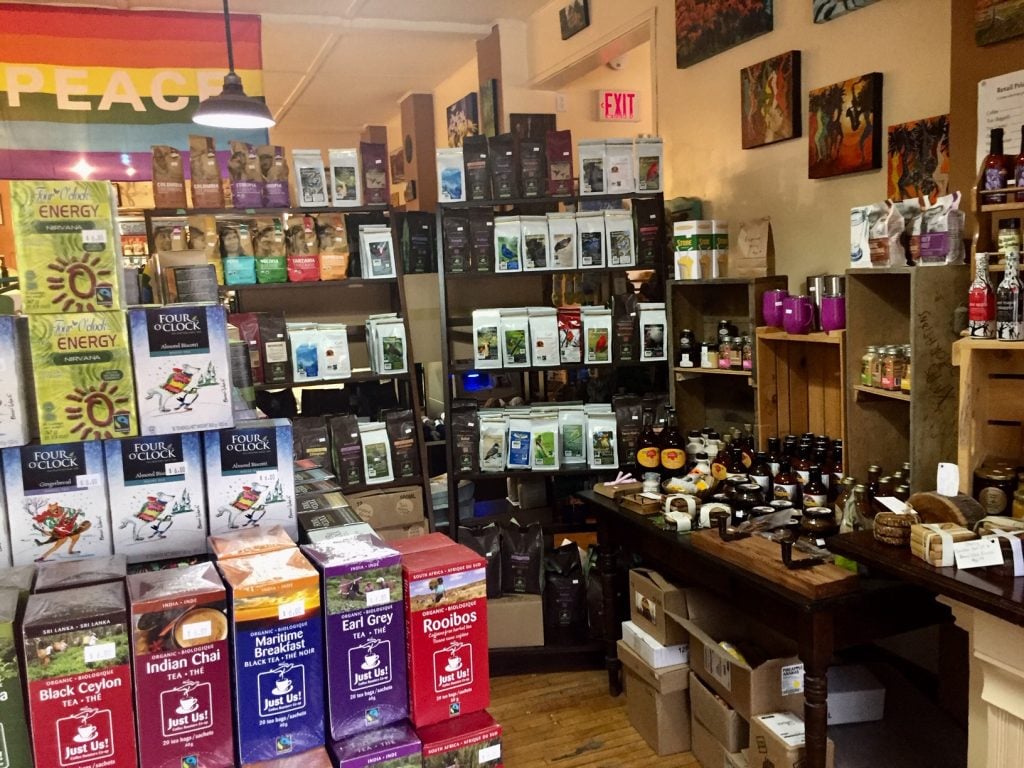 8 Toronto Road, Flesherton (on the west side of Hwy 10 at the lights at Grey Road 4)
Tons of fancy flavour options as well as a large variety of fair-trade coffees and teas in take-home packs.
6 Sydenham Street, Flesherton (on the west side of Hwy 10 just after the light at Grey Road 4)
Freshly brewed and made to order.  Treat yourself to a butter tart or freshly baked pie while you're there.
19 Toronto Street North, Markdale (on the east side of Hwy 10 just north of the lights)
A huge variety of specialty coffees, house-roasted blends and loose-leaf teas, not to mention yummy pub fare and an ice cream counter.