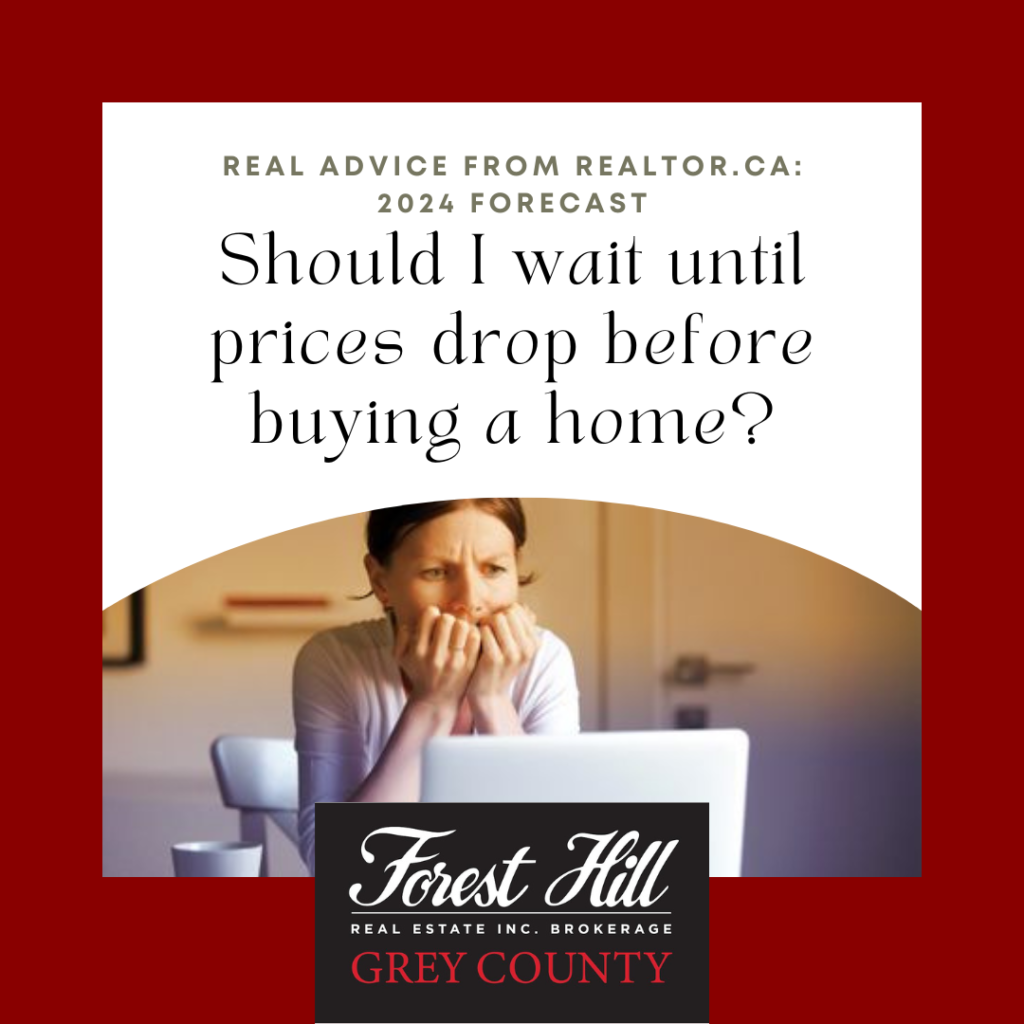 Real Advice From Realtor.ca: 2024 Forecast
Looking for the latest insights regarding Canadian real estate? Using industry experts from across Canada and breaking down exclusive data from the Canadian Real Estate Association, Realtor.ca aims to helping you understand and navigate the housing market. A local Realtor® can help you focus more specifically on your local market.
Real Advice From Realtor.ca: 2024 Forecast
I want to buy a home but decided to wait another year for house prices to go down and level out. What are your thoughts on house prices in 2024?
– Waiting to Buy
Real Advice From Realtor.ca: 2024 Forecast
Sorry, no one can predict the future. Thankfully economists, like those at the Canadian Real Estate Association (CREA), can look at trends and offer insights into what they believe could happen. With the Bank of Canada unexpectedly increasing interest rates in June and July, uncertainty has returned to the housing market. According to CREA's quarterly forecast, there's also a growing consensus that rates will not just be higher, but will likely stick around for longer – well into 2024.
space
What does that mean for housing prices?
space
CREA downgraded its forecast for home sales in 2023 and 2024, along with the trajectory for prices. That's not to say either are expected to decline. We should see more signs of stabilization—or at least prices will rise at a slower pace.
National home sales are forecast to rebound by 11.2% in 2024. This would pace housing market activity in line with its 10-year average, but below the peak activity we saw in 2020 and 2021.
Meanwhile, the national average home price is forecast to rise a further 3% from 2023 to 2024 to around $723,250.
"This is only close to where it was in the second quarter of 2023. So, the forecast, in general, is for prices to mostly stabilize until interest rates start to come down".
space
Keep in mind, all real estate is local. Your market may be different than the national forecast, which is heavily influenced by larger markets.
space
If you have questions about buying or selling in Grey County, please get in touch.
At Forest Hill – GREY COUNTY we'd be happy to help you better understand our local market and plan your next steps!