Basement flooding and home water damage is something that no homeowner wants to experience.  It can ruin your belongings, create a mess, require you to file an insurance claim, and it takes a long time to clean up.
Basements can flood for a variety of reasons such as sewer/septic issues, surface flooding, and excess ground water due to severe storm weather or melting.  If you're not able to pinpoint potential trouble spots, a home inspection may help you find issues that could lead to a flood such as:
Drainage issues
Clogged eaves troughs or down spouts
Cracks in the foundation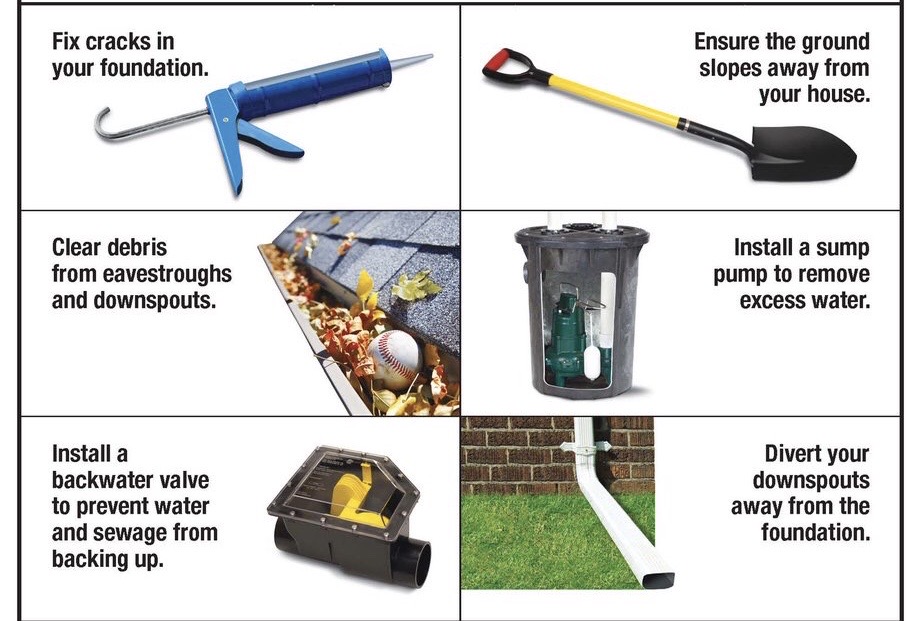 Where you live can also have an impact as the specific location of a home could be more prone to flooding – think waterfront, flood plains and properties close to riverbeds or run-off sites.  Once you've found a property you're ready to get serious about, make sure that you are aware of any past or potential flooding issues in the area.
Here are few things to consider in your efforts to prevent basement flooding:
Clean out eaves and down spouts every autumn

Don't pour oils or fats down the kitchen drain – they can solidify and collect other particles which can block your pipes

Consider having a plumber complete an inspection of the waterworks to proactively deal with any potential issues that could cause flooding or water damage

If you have a sump pump, consider attaching a battery back up to protect you if the power goes out

If you have a sewers or storm drains near your property, try to keep them clear of debris so drainage is not hampered
Understanding warning signs and potential issues, and taking care of your home proactively can help you reduce the risk of flooding and hopefully prevent you from ever having to deal with unpleasant after effects.