Santa skis in Grey County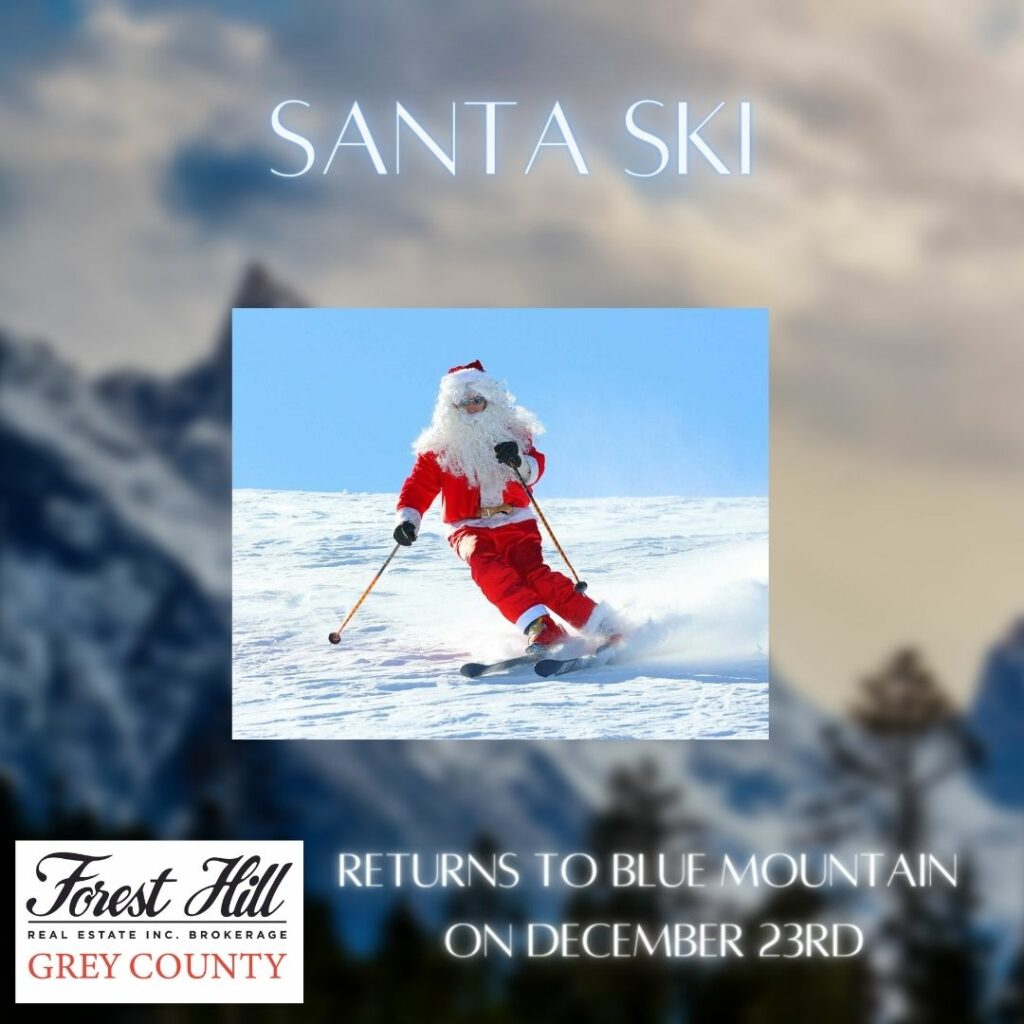 Did you know Santa skis in Grey County? The Santa Ski returns to Blue Mountain on December 23rd! Join in the fun – get your holiday-themed costumes out and pre-purchase one of three discounted lift ticket options valid for 8 hours on December 23rd. All proceeds go to a local charity!
space
Pre-purchase your tickets to join Santa on the slopes this year and don't forget to wear your fun holiday costumes! Choose from three ticket options: $10, $20 or $30, each in support of the Marsh Street Community Centre in Clarksburg. A maximum of 150 lift tickets are available: 50 available at $10, 50 available at $20 and 50 available at $30.
space
Redeem your pre-purchased Santa Ski tickets at Activity Central between 8:30am-9:00am. And remember to wear your holiday-themed costumes!
space
If you visit Blue and decide you'd like to stay in the area, Forest Hill – GREY COUNTY would be very pleased to help you find the home or vacation property of your dreams in beautiful Grey County! Please contact us to see how we can help you make your dreams a reality!
space
Forest Hill Real Estate Inc Brokerage – GREY COUNTY 519-270-6702 mark@greycountyhomes.com