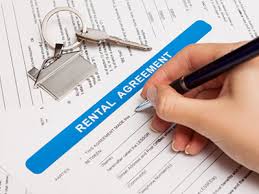 You own the property so you absolutely have the right to sell it but there are a few key elements to keep in mind that will help to ensure your tenant's rights are respected and your landlord-tenant relationship stays as positive as possible.  The areas that need some special attention include how photos and advertising are handled, arranging showing appointments for prospective buyers and the termination of leases.
Photos and Advertising
While you own the building, you do not own the contents.  If you want to be able to provide interior photos for the marketing and advertising of your property, you will need to get your tenant's permission in writing.  Without it, your realtor is not able to take any interior photos as doing so would be, in effect, a violation of privacy.
Showing Arrangements
While tenants cannot legally prevent showing appointments, they do have the right to at least 24 hours notice before a showing.  Showings can also only be scheduled between 8 am – 8 pm and your tenant can choose to be present during the showing if they wish (as you would be able to do, were you selling your own home).  If tenants have specific requests around showings, such as certain hours they'd prefer not to be disturbed (shift-workers, for example) or if they'd prefer to be present for all showing appointments, it is in your best interest as the vendor to do what you can to accommodate those requests.  It will go a long way towards making the eventual transition go as smoothly as possible and towards maintaining goodwill at a time when it is essential for keeping things running smoothly.
Lease Termination
Stated simply, if your tenant has an existing lease that extends for a period of time beyond the completion date of an accepted offer, the tenant must be assumed by the new Buyer as the lease takes precedence over any sale.  However, if there isn't a lease in effect and your agreement is on a month-to-month basis, the tenant can be given notice to vacate if the Buyer requires the use of the property for themselves or a family member.  In cases like this, tenants must be given a minimum of 60 days notice of their eviction, beginning on the first day of a rental period following the firm acceptance of an offer.  It is illegal for a Buyer to evict a tenant under false pretenses and doing so could result in the Buyer being sued by the former tenant for moving costs, the tenant's potential increase in rent at their new home and fines of up to $25,000 for individuals (or $100,000 for corporations) that could be imposed by the Ontario Landlord and Tenant Board.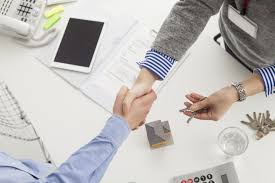 The good news is that each of these situations can easily be handled well and unnecessary drama can normally be avoided when property owners and tenants do nothing more than show courtesy and respect for each other.