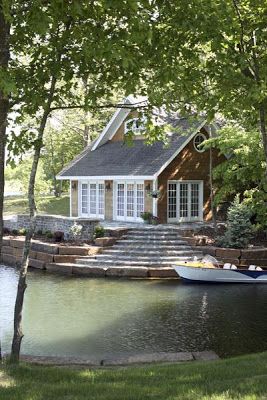 You've spent some time at a friend's or relative's cottage and loved every minute of it.  You've got some savings and like the idea of putting it toward a long-term, "can't lose" kind of investment.  You're not afraid of a little hard work and aren't looking for a picture perfect property, so you've decided to buy a cottage of your own!  While there are definitely positive aspects to cottage ownership…it is a great long-term investment (long-term being the key factor), you're sure to have many wonderful vacations in cottage country (as long as you make the time to get here) and a bit of hard work can definitely improve your investment (as long as you're able to do some of that work yourself)…it can be easy to get caught up in the excitement of the idea of owning a vacation property and lose sight of some important points.  You will be much better off in the long run if you slow down and consider all the factors that are involved.
What should you do before buying a cottage?
Narrow down the geographical location you'd like to buy in and rent a cottage in the area a couple of times at different times in the season.  Things like water levels in the lake, weather patterns, boat traffic, etc can all influence how you feel about a property.
Talk to the neighbours in the area and around the property that you want to buy.  Every small town has its own quirks and each lake has its own vibe.  You need to be sure that the setting and social scene fit your family's personalities and expectations.  Would you like to be part of the weekly horseshoe tournaments and get-togethers or are you looking for some solitude and quiet time?
When you're ready to act, find a real estate agent who owns a property in the area.  A local agent will know all of the ins and outs of properties in the area including things you might not be familiar with such as wells, septic systems, local setbacks, etc.  You need someone who knows what questions to ask and what answers are acceptable.  You need someone to make sure your best interests are being taken care of.
Financial Details
Securing finances to purchase your recreational property is the most important part of the process and it can be tricky due to restrictions that have to be met by lending institutions.  Before you get too serious about making a purchase, your best bet is to visit your lender to get a mortgage pre-approval.  This will narrow your focus to a realistic price range, make you aware of any unforeseen issues that have to be dealt with and will put you in a position where you can be prepared to act quickly if the right property becomes available.
While we're talking about finances, think ahead about ongoing expenses and draw up a budget for the following cottage expenses:
Insurance – Talk to your insurance rep to get an idea of what it would cost to add a cottage to your existing coverage.
Property Taxes – Property taxes can vary from one village to the next, depending on where municipal lines are drawn on the map.  For example, I live on the west side of a town line and my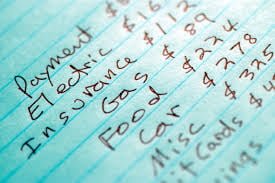 property taxes are substantially different from my neighbours who live on the east side of the road because technically we live in different municipalities.  The good news is that property taxes in cottage country are normally lower than those paid in urban areas and they can be paid along with your mortgage or can be set up as pre-authorized payments on a regular basis.
Utilities – You may have visions of gathering around the fire, opening windows to catch the breeze and tech-free time away but the reality is that utility costs still have to be considered in your calculations.  You could have regular payments for hydro, heating fuel (oil or propane) or firewood delivery, maybe even internet service (remember service can be sketchy at best when you're out in the middle of nowhere!).
Commuting Costs – How often do you think you'll be making the trek to this cottage?  What will it cost you in gas and mileage?  Like it or not, this is an expense that can make all the difference in your purchase because if the distance and cost are too great, you won't make regular use of your great new property.  Estimate how often you'll visit the cottage and the expected price of gas to get an idea of how much is too much.
Food And Drink – Managing discretionary spending can take some serious discipline.  What's a summer vacation without regular trips to town for an ice cream?  Throw in a few extra bottles of wine along with your favourite high quality steaks and you'll break your budget in no time.  And if you're entertaining family and friends you may quickly double or triple your normal weekend expenses.  It's easier said than done but it is best to have a budget in mind and do your best to stick to it!
Maintenance And Repairs – Unless you're buying a brand new building, you should be prepared for annual maintenance and repair costs, just like you would be with your home.  Harsh weather can take a toll on the dock, deck and roof, while mischievous critters notice when you're not in residence and can cause damage to wiring, window screens, even chewing through floor boards and walls in extreme cases.  Then there are things to consider like water heaters and pumps that aren't getting regular use, pipes that could freeze over an especially cold winter or sump pumps that may not be running effectively.  No one wants to have to deal with a messy emergency but we should all be prepared to handle them when/if they do arise.
Rental Income – One way to make carrying the cost of purchasing a cottage easier to manage is to rent it out during peak seasons.  Services like HomeAway and AirBnB have made it easier to find renters for both long and short periods of time.  Maybe your cottage is on a popular lake or, like us in Grey County, is close to a few ski clubs…why not put that to work for yourself?  If you do opt to offer your cottage as a rental property, you're better to be conservative about your net income estimates.  The extra costs associated with finding renters and cleaning up after they leave will likely eat into your additional income.
Creating Your Cottage Wish List
Once you have a solid financial plan in place, it's time to sit down and decide exactly what you want in a vacation property.  Be both specific and realistic.  This will help you narrow down your options right off the bat and prevent you from wasting time looking at properties that don't meet your expectations.  Some key things to consider include: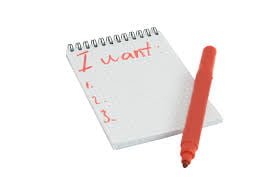 Do you want to have road access, water access, winter access?
Do you need to have good internet service?  Do you even want cell service?  A land line?
Do you want a waterfront cottage or a cabin in the woods?
If you want to be on the water, what kind of shoreline would you prefer: sandy beach, rocky shoreline?  Do you want to be able to have a dock?
Would the idea of drawing your water from the lake concern you?
How do you feel about roughing it?  Does everyone need to have a separate bedroom?  Where will guests sleep?
Buying a second property is not something to take lightly.  There's a lot of preparation and organization to be done before you're really ready to start looking at listings and there's a lot to consider before you begin booking showings.  If, however, you can come up with a clear idea of what you do and do not want in a cottage or vacation property, you'll have an easier time finding the right one and are more likely to truly enjoy it once the place is yours.  If you have any questions or concerns regarding a vacation property or even a permanent home in cottage country, don't hesitate to get in touch with me.  I'd be happy to help you in any way I can!