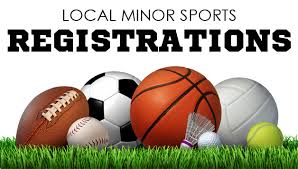 Making plans for spring and summer activities to keep you and your family healthy and active?
Grey Highlands has a lot to offer in the way of team sports, organizations and activities but you may have to act fast in order to secure yourself (or your kids) a spot!
CLUB REGISTRATIONS
Didn't make it to the registration dates?  Contact Lindsay McIntyre as soon as possible at 519-922-1337.  For more information check out their facebook page.  Please remember there is a registration cut off as there is a maximum number of players per team.
Dundalk Minor Baseball/Adult Slow Pitch/Adult Smoke Fastball
Contact Southgate Recreation at 519-374-3130 or email kgreen@southgate.ca.  Learn more at www.southgate.ca
Eugenia Minor Softball
Registration for the 2018 has begun!  Players ages 3.5 – 14 years are welcome and volunteers are always needed!  For details please call 519-924-2816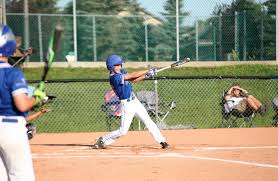 https://greycountyhomes.com/wp-content/uploads/2018/03/minor-baseball.jpg
Flesherton Minor Baseball
Hoping to play baseball in Flesherton this year?  Good news…there is one final registration date planned for April!  Follow them on facebook to be made aware of date, time and location.  For details including age categories, cost and tentative game/practice schedules, visit fleshertonminorbaseball.ca
Hopeville Minor Baseball
Missed the March registration dates?  Please call Debbie Black-Smith at 519-270-2576 or MaryLou Fraser at 519-923-9725 to register before March 30th.  Check out their facebook page for more information.  And remember, coaches and volunteers are always needed!
Markdale Minor Baseball
If you missed the registration dates, download a registration form here  and mail completed form with your payment to Markdale Minor Softball, PO Box 885, Markdale, ON  N0C 1H0, visit www.markdaleminorsoftball.ca or email them at markdaleminorsoftball@gmail.com .  Have some questions?  Call Dave Teeter at 519-379-0837.  Please note: all registrations received after March 29th will be subject to a $25.00 late fee.
Markdale Ladies Fastball/Men's Slow Pitch
Ladies, contact Jackie Fisher at 519-986-3695 or mike.fisher5@sympatico.ca.   Gents contact Mike Hill at 519-379-8294 or corwen@hotmail.ca.
Unable to attend the registration dates?  Download your registration form here and mail a completed form with your payment to Markdale Minor Soccer c/o of Rumi Farmus, PO Box 869, Markdale, ON N0C 1H0 or visit www.markdaleminorsoccer.com.  Don't see the information you're looking for?  Email them at markdalesoccer@gmail.com or check out the new facebook page.  Note the family discount when more than 2 players are registered: $10 off for each player after the second.  Please also note that any registrations received after April 15th will be
subject to a $40 late fee.
Williamsford Men's and Women's Slow Pitch League
For details visit www.williamsfordcommunitycentre.ca/ladies-league .  Ladies contact Melissa Curtis at 794-2539, men contact Bob Cherry at 519-794-0638.
OTHER OPTIONS
Fitness Classes, Zumba, etc.
Contact April Barker at 519-901-2951 or by email at  april@zumbagirl.ca
The Studio – 144 Garafraxa Street North, Durham and Markdale Arena – 75 Walker Street, Upstairs Hall
Call or visit www.zumbagirl.ca for cost and class schedules.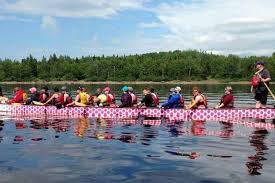 Offering recreational and competitive dance programs for all ages and abilities.  Contact Ashley Magwood at 519-506-JAZZ or at ashley@dancenergystudios.com
Held at SEGSS Pavilion, 774292 Hwy 10, Flesherton.  For details, visit www.fleshertondenimandlace.ca or call Shirley Chamberlain at 519-986-3271, Terry or Marg Matthers at 519-923-3130 or Ellison and Joan Boyce at 519-369-3598.
Grey Bruce Dragon Boating
Try your hand at paddling in either Owen Sound or Eugenia.  It's fun for all ages!
Contact David Roach by phone at 416-347-4212 or by email at droach1955@gmail.com
Ladies Fitness Class – Total Body Strength & Cardio Interval Training
Contact Sandy Walsh at 519-373-1288 or via email at greynorthern@everus.ca
Markdale Arena – 75 Walker Street,  Upstairs Hall
Tue Evenings 6-7 pm Other classes can be arranged as per demand
$10 /class Register by Email or in person at class (health questionnaire & contact information collected)
Music Lessons
Private or group lessons in guitar, bass, banjo, drums, piano, flute and voice.  Already know how to play?  Join the Band Class!  Want to learn how to play the guitar with your buddies?  Adult beginner classes available.  Call 519-901-2950 for more info.  Located at 144 Garafraxa Street North, Durham.
Swimming Lessons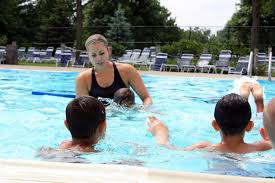 https://greycountyhomes.com/wp-content/uploads/2018/03/outdoor-swimming-lessons.jpgDundalk Outdoor Pool – 250 Owen Street, Dundalk
For information visit www.southgate.ca , call 519-923-2512 or email Dundalkpool@msn.com
Open daily from June through August
Season Passes available at www.southgate.ca
Vie Taekwondo
30 Walker Street, Markdale
Mondays & Wednesdays 5-9 PM; Saturdays 8:30-11:30 AM
Call or email for costs:  519-216-7076, vietaekwondo@gmail.com or look them up on facebook.
Yoga
Good Spirit Yoga:  Taught by Hilary Phillips in Flesherton.  Call 519-924-1201 for costs and times.
Willow Creek Yoga: Run by Kim Ball at 10th Concession, Lake Eugenia.  Call 705-441-3032 or email kim@willowcreekyoga.ca for prices and times.
Yogina Katrina:  Taught by Katrina Murphy at St. James Anglican Church, Dundalk.  Call 519-923-5537 or email yogina.katrina@gmail.com for class schedule and cost.
Yoga With Rachel:  Rachel brock teaches classes in Markdale and Dundalk.  Call 519-986-2222 x3675 or email rachel.brock@segchc.ca for details.