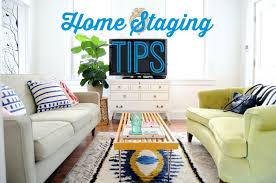 In staging your house, your goal is to help buyers fall in love with your property.  This means more than just vacuuming and making sure the dishes have been done.  It means freshening up your home, getting rid of clutter, completing all those little jobs that make up your ongoing To-Do list, and paring back on unnecessary trinkets, photos and/or personal items.  And it's effective.  According to the American National Association of agents "2015 Profiles of Home Staging", 71% of selling agents believe a well-staged home increased the amount prospective buyers were willing to offer.
In Part I we covered tips for the Living Room/Family Room, Kitchen and Dining areas, Bathrooms and Bedrooms.  Many of the same principles apply for the rest of the home but they're worth mentioning if it helps sellers reach a sale price they're happy with and a quick sale!  What follows is the rest of the list of staging tips, again with help from Houselogic and the National Association of agents.
Outside:
Trim back trees and shrubs that might block a visitor's approach to the front door.
Make sure entryway lights function and are free of cobwebs and insects.
Consider power-washing the house exterior and porch/deck
Make sure there aren't any broken locks, sticky door knobs or anything else that might show your house in a negative light
Whip that yard into shape! Cut the grass, tidy up the garden with mulch, buy a few colourful planters and some flowers, replace dead grass with fresh sod or new seed
Store yard equipment and children's toys out of sight.
Repair shaky banisters and give the deck a coat of paint or stain. Does your front door need a coat of paint as well?  How does the doormat look?
Get a hammock (or game of horseshoes or spruce up the fire pit) to show off how fun your yard can be. Turn a patio or porch into an outdoor room with some patio furniture and a few decorative touches
Hide trash cans, recycle bins, and garden hoses out of sight or at least corral them neatly in a corner.
Make sure your house number or green number is clearly visible from the road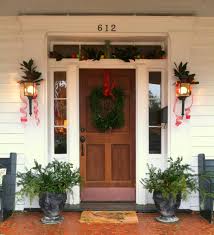 Especially for Pet Owners:
Scrub those pet stains on the carpets and rugs until they're completely gone. Replace them if necessary. Try cleaning formulas made especially for pet stains.
Pet odours soak into your best friend's favorite things. Completely remove pet beds, blankets, toys and play structures. No one wants to walk into a new house to smell your kitty litter or doggy smell.  Do everything you can to eliminate those odours rather than just covering them up.  They can be a big deterrent.
Clean ALL pet "presents" from walkways and the yard.
Keep cat boxes immaculate and hidden away
When you leave the house for a viewing, make sure pets won't interfere with visitors in any way. Keep them outside or contained if necessary.
Make a pet hair sweep the last thing you do before you leave the house. Lint rollers, packing tape rolled inside-out over your hands or even a wet hand run over fabric can pick up small hairs the vacuum leaves behind.
Right Before a Showing:
Consider adding a seasonal touch. Simmer cinnamon sticks or a fresh pot of coffee can add to the cozy atmosphere in the fall and a vase of fresh cut lilacs makes the house feel like spring.
Move all jewelry and valuables to a safe place that's out of sight
Empty all garbage cans and move them out of sight (under a cupboard)
Tidy like you've never tidied before. Clean is key!
If possible, avoid cooking immediately before showings as scents can linger, but any baking you have time for will leave a welcoming aroma behind.
Take off. Buyers are not comfortable looking through your house if you're at home. If you want them to truly envision themselves in this house, you can't be in it.
Last Minute Suggestions:
Is there a dark corner or hallway you don't love? You can brighten it up with a decorative mirror.
Neutralize wall colour. If any rooms are painted in dark or especially strong colours, consider repainting in white or a neutral shade. It's easier for buyers to accept.
If you are painting, paint adjacent rooms the same colour to make the whole space feel larger. And don't forget to fill nicks and holes first.
Make sure every switch plate and outlet cover matches and looks new…or is at least clean and free of fingerprints.
Wash the windows, inside and out. Repair or replace broken screens.
De-clutter.  Then do it again! Consider it pre-packing for your move.
Keep closets, basements, and attics neat, tidy and accessible to maximize the appearance of storage space.
Check every door, drawer, and cabinet to ensure they open and close easily. Replace or fix and broken hardware or hinges.
Do a deep (deep, deep) clean. Again, I suggest hiring a professional cleaning service to clean your home from top to bottom before you're open for viewings. It is money well spent.

As always, if you have any questions or concerns, please feel free to contact me.  I would be happy to help you with your real estate needs in any way I can.  If you are thinking about getting ready for a move, you need to know exactly where you stand in today's market.  Contact me for a free, no-obligation market evaluation so that I can help you understand your home's value.  I would be pleased to come to your home whenever it is convenient for you.