We've been talking about the idea of showing local support since Covid began and the Christmas season is an ideal time for that! But's not just businesses that need our support at this time of year. Some local families could use a hand getting through the holidays as well. One of the easiest ways you can offer some help is to support the Flesherton Love Committee this Christmas!
The

Flesherton LOVE Committee

helps Grey Highlands families who need a hand to make the most of the holidays by providing Christmas baskets of food and small gifts. Each family that registers for a LOVE Committee Christmas basket receives a full turkey dinner, toys for children up to age 12 and gift cards for teens 13-18. Baskets are available to families living in Flesherton and surrounding Grey Highlands communities.
The Committee accepts donations of clothing, toys and food as well as financial contributions and they always welcome volunteers to help with organization, packing, gift wrapping and delivery.
For more information about receiving a Christmas basket or to support the Flesherton Love Committee this Christmas, please contact Joan at 924-2936.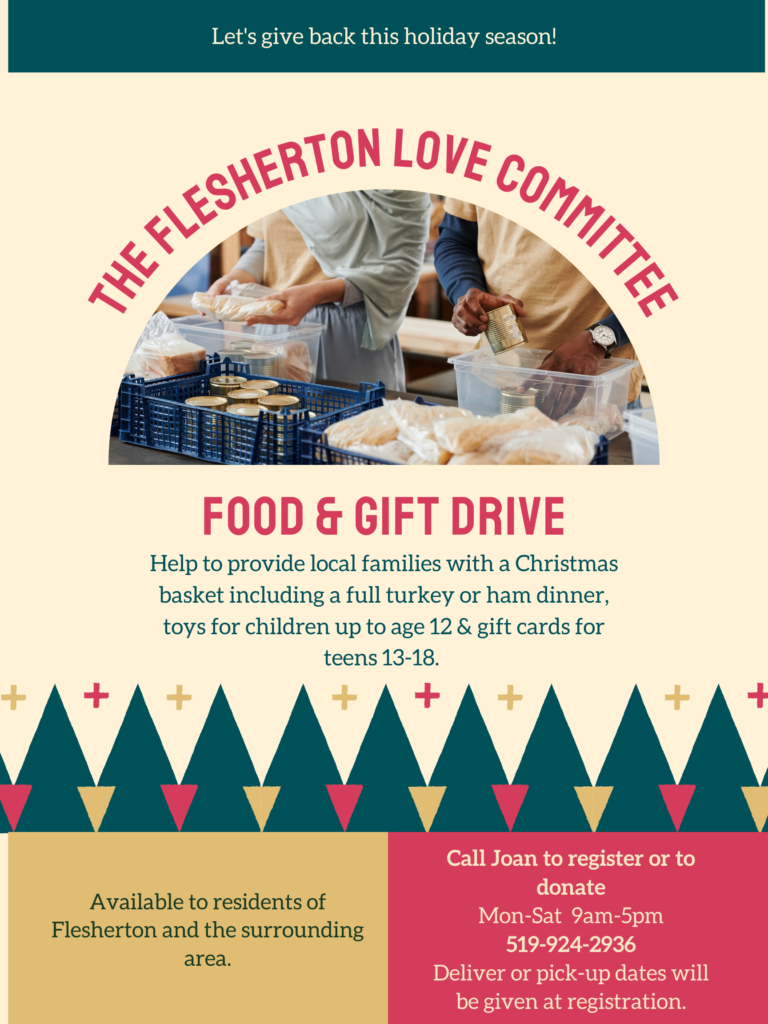 Helping families in Flesherton, Markdale, Maxwell, Feversham, Eugenia, Kimberley, Ceylon and Priceville.
Let's give back this holiday season and support our community with
the Flesherton Love Committee!