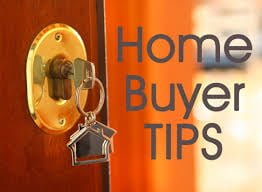 Regardless of what we hear in the media, regardless of what phase of the cycle the market is in, regardless of whatever the current trends may be, there are always people looking to make a move.  If you're thinking about moving, it's likely because circumstances dictate that now is a good time for you.  Want a little free advice?  Forget about what's hot and what's not and focus on how to make sure you're making the best decisions for you and your family.  If you're buying a property, there are a few key elements to keep top of mind so that you're able to put your best foot forward when it counts.  Read on to see my top tips for buying a home today, tomorrow or whenever you're ready.
Deal With Any Credit Issues – Unless you're very lucky, you'll need to finance your new property and that means you need to keep your lender on your side. Think about your credit history.  Have there been any problems with repayment?  Do you have excessive balances owing?  Are there accounts that need tidied up?  Each of these can work against you when you're trying to secure new lending such as a mortgage or line of credit, especially if you're a first-time buyer with a limited track record.  Check your credit accounts and review things with a critical eye.  Correct any errors, make sure everything is in order and do what you can to improve your credit score.  You can get credit report information from sites like equifaxcanada.ca or transunion.ca but you're probably best to speak directly to your main lender.
Get A Mortgage Pre-Approval – BEFORE you start looking at properties! Once you feel you're ready to start looking at listings, meet with a mortgage lender who will review all of your information (credit history, savings and income, work status…the whole picture) and give you an idea of any obstacles that you may face, what price range you should be looking in and what an ongoing mortgage payment could look like for you.  You need to know this information from the very start in order to avoid big disappointments later on.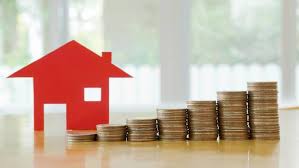 3. Set A Budget and Stick To It – Even if you're pre-approval came in higher than you thought it would or if you're able to pay cash, you need to have an idea of how much you should realistically be spending on your new property. Having a budget – and sticking to it – will help you to focus your search and ensure that you don't stretch things too far for comfort.  Remember that lending rates change every now and then and life will throw you a curve ball or two, so you need to do what you can to ensure that you can keep up with your mortgage payments no matter what comes your way.
Draw Up A Wish List – What features are you looking for in your new home? Which ones would you put in the "have to have" column?  Which belong in the "I'd like to have" column?  Your next step is to understand that you won't likely find every item on your have to have list in one perfect house.  Through a sort of process of elimination, you want to look for the property that has as many of your must have features as possible, falls within your price range and will stretch to meet your future needs.
Consider Resale Value – Maybe you plan to stay in the new house for 5-10 years. Maybe you think you'll never leave.  The reality is that on average, home owners live in their homes for a period of 9 years before moving again.  This can work at odds with the notion that buying a property is a long term investment.  Buyers need to keep in mind that they may opt to sell sooner than originally planned so it makes sense to consider potential resale value (or any issues that could be potential obstacles) in your thought process when you're ready to buy.
The most important tip of all is this: don't buy a house just because it's what everyone else is doing.  The building, location, layout, neighbourhood, price range and countless other details have to make sense for you or you will regret acting rashly.  Buy a house because you love it, because you can see your family in it's rooms, because it ticks just about every box on your wishlist…that way you'll be happy with your decision and with your purchase and if you're careful (and lucky) you're much more likely to turn a profit when moving time eventually comes around again!