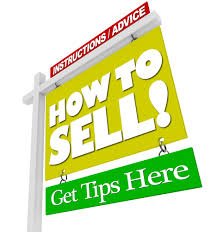 Selling your home can be a stressful process, there's no doubt about it.  The good news is that there are things you can do to make it easier on yourself.  As with most significant life events, preparation is key.  Try to be pro-active and have some idea of what you're getting into so that you're ready to deal with each step of the process.  How can you be pro-active when selling your home?  Start by checking out my top tips for sellers!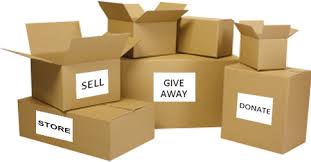 1. Clean Up The Clutter – It's amazing how much stuff you can accumulate over a period of years. Buyers don't want to look at your stuff, they want to be able to imagine their own stuff in their new home.  Before you put your house on the market, clear away as much clutter as possible.  Work your way from one room to another giving thought to which items you want to store, what could be given away or donated and what should really just go out with the garbage.
2. Start Packing – While you may have some time before you really need to start packing in earnest, it certainly won't hurt to start packaging up items that you won't need for a while such as out of season clothing or sports equipment. While your home is up for sale your agent may hold Open Houses and you'll hopefully have lots of strangers coming through on showing appointments.  It doesn't hurt to pack away any items that hold sentimental or monetary value so that they don't get broken or misplaced.
Spruce The Place Up – Before you put your home on the market, take care of any repairs and renovations that could have a potentially big impact on your sale. Replace burned out light bulbs, repaint the room that desperately needs it, tidy up the yard and get a couple of bushy, colourful planters.  It is very important that you present your property in the best light possible in order to attract buyers.  Once the fixing up is done, it's time to clean up.  Every corner of every room should be spic and span…just the way you'd want it if you were the buyer!  Good quality photographs are an important part of listing your property (your agent will handle it for you) so give some thought to what could be done to make sure that any photos that are taken of your home will look as good as possible.  (SEE STEPS 1-3!)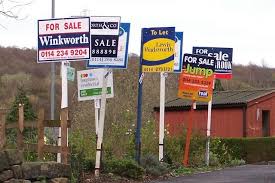 4. Have An Eye On The Local Market – Knowing what selling prices are like in your neighbourhood and how long similar properties were on the market can be helpful in getting a realistic picture of the value of your property as well as an idea of how long it may take for a sale to be completed. A good real estate agent will have this information available for you at the beginning of the process and will help you informed at each step along the way.
Keep It Real – As important as it is to have an idea of what's going on in your local market, it's equally important to stay realistic about selling your property. Inflated asking prices and unrealistic expectations related to time frames or bumps in the road can lead to frustration and add to stress levels.  Try to keep what is already a stressful situation as worry-free as possible by maintaining a level-headed and realistic set of expectations.  Choosing an experienced realtor you trust and feel comfortable with is key.  He can help to educate you, give you an idea of what to expect and keep you informed throughout the process.  Make sure you're open and honest with your real estate agent so that they can work as effectively for you as possible.