Update on Latest Markdale Subdivision
Markdale Subdivision Proposal Heads To County For Approval
As published by Bayshore Broadcasting July 20,2023. Written by Nathan Shubert
space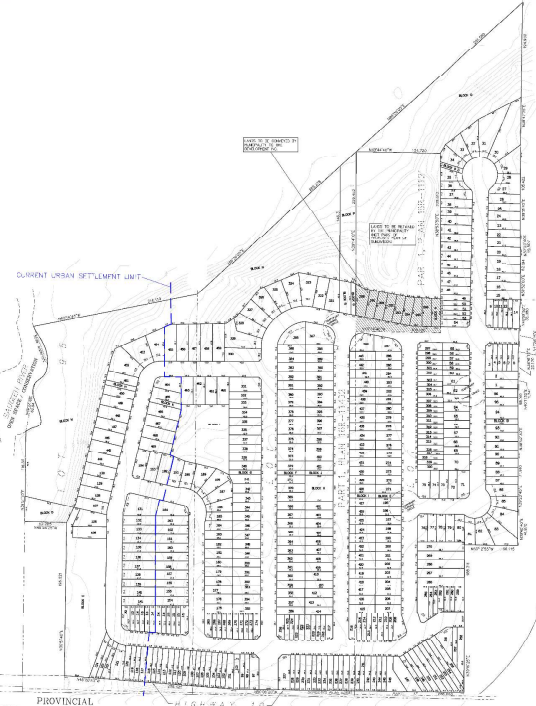 Grey Highlands is taking the next step for a Markdale subdivision proposal by requesting Grey County council approval.
Council approved at its meeting on Wednesday to send the proposal to the county level.
This is the latest after Grey Highlands council approved the planning application for the housing development in May.
"Grey County still requires an initial decision from the lower-tier municipality with respect to subdivision approvals prior to making a county-level decision out of respect for the lower-tier council and for practical good-planning reasons," says a staff report. "The Municipality of Grey Highlands does have the right to appeal a decision of the County of Grey if the municipality does not agree with some aspect of the decision."
The proposed subdivision would create 471 new lots on vacant lands at the north end of Markdale on the east side of Highway 10, consisting of 304 new single detached dwellings and 167 townhouse dwellings. Additionally, it also includes the creation of new roads, parks, and stormwater management facilities.
Image shows proposed Markdale Development Map (Image from Grey Highlands council)
space
If you have questions about housing in Markdale or elsewhere in Grey County please contact us today. With nearly 20 years of experience in the local real estate market, we are confident that we can help you achieve your real estate goals and we're always happy to chat!