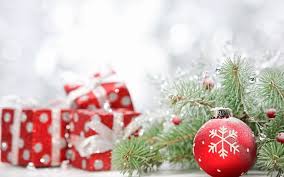 Ready or not, the Christmas season will soon be upon us!  What better way to wade into the holiday spirit than by visiting one of the many Christmas events that will be happening in the Grey Highlands area over the next few weeks?  You're sure to find all manner of local, hand made items, beautiful gift ideas and delicious treats…and you'll be supporting individuals and small businesses in the wonderful small towns and communities that we live in.  Talk about a happy holiday!
A Beaver Valley Hand Made Artisan Market
http://www.theartmap.com/events-list/beaver-valley-handmade-artisan-market 
Sunday November 12th         
10am – 3pm          Kimberley Hall, 235309 Grey Road 13
Art, craft and food from local artists, artisans and food producers all local to Beaver Valley.  Including paintings, jewellery, woodworking, pottery, soap, sauces, preserves, artisan olive oil, balsamic vinegars and more.  Yummy turkey empanadas with stuffing, gravy and cranberry sauce will be available if you get hungry!
Free admission. Hourly draws. Sweets and Treats Room.  Great gift ideas, original art, fine craft, cards and calendars, presented by The Art Map.
Priceville's 24th Annual Christmas Craft Show
https://www.visitgrey.ca/public-events/event/priceville-christmas-craft-show-1
Saturday November 18th         
9:30am – 3pm          Stothart Hall, Kinloss Street
Don't miss this extremely popular community event featuring 2 floors of crafters including Baking, Quilting, Honey, Wood crafts, Chocolates,  Preserves, Soaps, Paper Crafts, Jewellery, Photography, Maple Syrup, Tole, Knitting,Sewing, Christmas gifts and much more!  This is Priceville at it's best!
Free admission.  Hot lunch available.
For more info contact Linda at 519-924-2132
Flesherton Christmas Craft and Vendor Show 
https://www.facebook.com/FleshertonChristmasCraftandVendorShow/
Saturday November 25th         
10am – 3pm          St. John's United Church, 13 Spring Street
Come on out to the 2017 Flesherton Christmas Craft and Vendor Show with over 25 vendors.  Shop everything from handmade items and goodies to independent sales products.
$5 chili lunch available provided by Highland Grounds.
Grey Gables Annual Christmas Bazaar
Saturday November 25th     
10am – 3pm          206 Toronto Street S (Hwy 10)
Stop in to show your support for Grey Gables at this annual holiday event in Markdale!  Interested in being a vendor at this sale?  Call 519-986-3010.
Festive First Friday
http://www.downtownowensound.ca/festivefirstfriday.html
Friday December 1st         
6pm – 9pm          Downtown Owen Sound
Christmas is in the air in Owen Sound!  Come downtown and enjoy festive sales and promotions by participating merchants and indulge in a horse drawn carriage ride.  What a wonderful way to kick off the Christmas season!
View a complete list of participating merchants on the website.  For more information,  contact the Owen Sound DIA at 519-376-9225
Christkindl Market
http://www.eventbrite.ca/e/christkindl-market-tickets-33648777399 
December 8th & Saturday 9th         
4pm – 9pm          Glencolton Farms, 393889 Concession 2
(north of Eckhart's Shell at corner of Grey Rd 4 and Concession 2 outside of Durham)
The magic continues… Join us at our 2nd annual Christkindl Market for Enjoy a fabulous spread of traditional European sights, smells and fun at the 2nd Annual Christkindl Market in support of Edge Hill School.  Experience a little Christmas magic with sleigh rides, kid's activities, artisan vendors and delicious food, candlelit pathways and hot apple cider.  Tickets available at the door or on Eventbrite.  Contact Elisa Vander Hout at 519-372-6570 or [email protected] for more information.
Flesherton's Frosty Market
Saturday December 9th         
10am – 3pm          Flesherton Kinplex, 2 Highland Drive
Don't Miss out on the 4th Annual Frosty's Market hosted by the Flesherton and District Kinettes
Over 40 fantastic vendors with a large variety of unique gift ideas, crafts and services you require, plus great tasting food.
You will sure to be able to find something for everyone on your Christmas list!  And don't forget to visit the Kinette kitchen for a pizza lunch or a tasty snack.
Free admission.
And for those willing to travel a little further afield (just a little)…
3rd Annual Shelburne Christmas Market
Saturday November 18th         
10am – 3pm          167 Centre Street
Come and join us once again in celebrating the Holiday Season with local farmers, bakers, crafters, and small businesses.  Support local breakfast programs at Hyland Heights, Glenbrook and Centennial by purchasing a raffle ticket.  Come on out and support your local community and businesses!