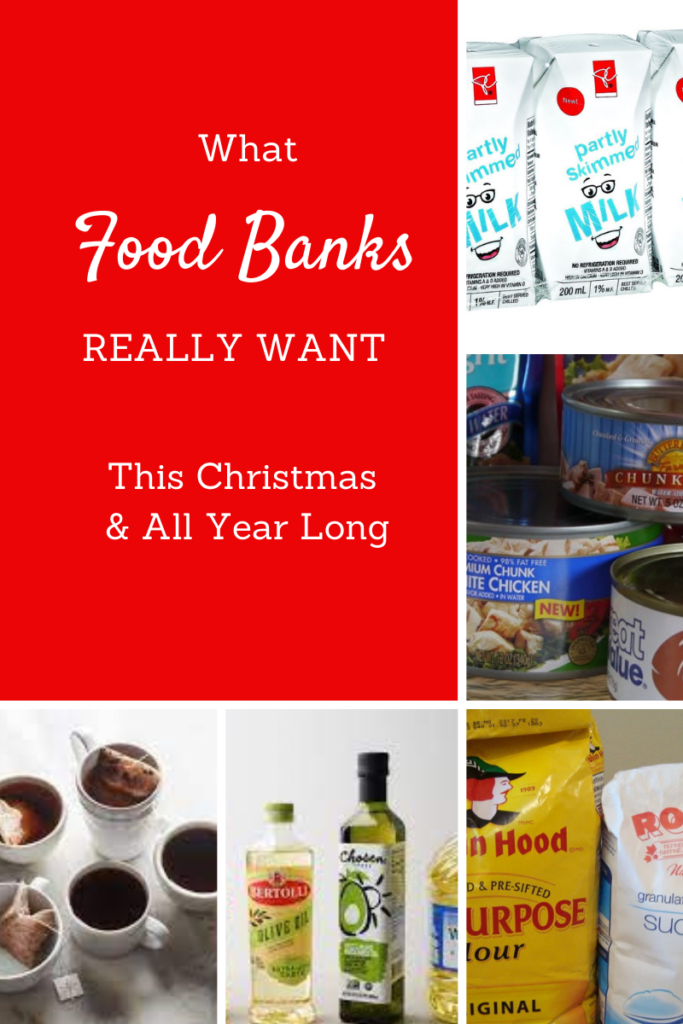 I saw a generic post on Facebook recently that made me rethink the donations we usually make to the local food bank. The upcoming holiday season is the perfect opportunity to make a donation in support of those in our community who need some help to provide nourishing meals for their families and themselves. Unfortunately, hunger is not an issue of the past. Even in beautiful Grey County there are those who don't have access to all of the nutritious food they need – and that sadly includes children. What these members of our community need isn't the tins of soup that have been sitting on your shelf since last year, they need thoughtful donations that can help to promote good eating habits and keep them healthy and strong. So what do food banks really want? Here are a few suggestions…
"I spent some time at a Food Bank today and spoke to the people who were there to pick up some food. In all the years I have donated, I bought what I thought could be most useful but I never asked what my local food bank really wants. Here are some things I learned from those in need:
Everyone donates mac and cheese in a box. Food bank visitors may have difficulty putting this favourite to use because it requires milk and butter which can be hard to find at some food banks.
Boxed milk (in a carton or powdered) is a treasure as kids can go through a lot of milk when they eat cereal – something food banks give out a lot of.
Everybody donates a bag of pasta and a jar of sauce. Some different options are much appreciated.
Some people can't make good use of the canned veggies and soup that is available because they don't have a proper can opener. Look for pop-top cans or maybe drop a can opener in the donation box as well as the soup.
Oil can be a luxury but needed for cooing many things, even the Rice-a-Roni style boxes that are often donated. Which leads to point #6…
Butter and margarine are always in demand and especially appreciated.
Spices including but not limited to salt and pepper are much appreciated and last for ages.
A donation of tea bags and instant coffee can make food bank visitors feel like somebody cares.
Sugar and flour are treats – and allow food bank visitors to occasionally make some treats!
If your food bank can accommodate donations of fresh fruit and veggies you should consider including some in your donation – food bank visitors often don't get enough fresh produce and want to provide healthy meals for their families just like the rest of us. It's best to make sure your local location is equipped to handle perishable items though as many food banks only accept non-perishables.
Consider including some vegetable seeds in your next donation so people can try their hand at growing their own produce.
Food bank visitors rarely get fresh meat. Again, best to make sure your local food bank is equipped to store perishable items.
Donate some tuna. Tuna and crackers makes a great lunch, it's full of protein and can be added to lots of things to fill out a dinner. Other canned meats like flakes of ham or turkey are equally appreciated and useful.
Hamburger Helper gets you nowhere without the ground beef.
Most food banks have plenty of peanut butter and jam but not much bread. Once again, check to make sure perishables are accepted.
Cake mixes and frosting can mean a child gets a birthday cake this year.
Dishwashing soap is an added expense so it is always appreciated.
Feminine hygiene products can be seen as a luxury.
Most of us love Stove Top Stuffing and it can be turned into lots of menu options.
How would you manage without toilet paper? Consider donating a pack or two."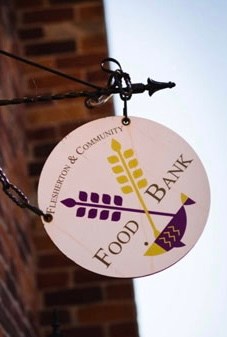 The Flesherton & Community Food Bank serves Flesherton, Markdale and the surrounding villages and communities. It is affiliated with Gentle Shepherd Community Church and run out of the old Cedarside Church in Flesherton located at 46 Collingwood Street, 2 blocks east of the lights.
Clients can access the food bank of the 2nd and 4th Tuesdays of each month from 10am to 12noon.
If you have any questions regarding registering as a client, making a donation or offering to help, please call 519-924-3422 and leave a message if necessary.