Click here to arrange your no-obligation,
no-cost market evaluation today.
Have you been thinking about selling your property? Any agent can put a sign on your front lawn, take a few cell phone photos to post on MLS and hope for the best…but you deserve so much more than that!
AWARD-WINNING CUSTOMER SERVICE
I'm a firm believer in CUSTOMER SERVICE and treating people the way I would like to be treated. Laura and I take pride in providing our clients with the highest level of service we can but don't just take our word for it, have a look at our Google Reviews!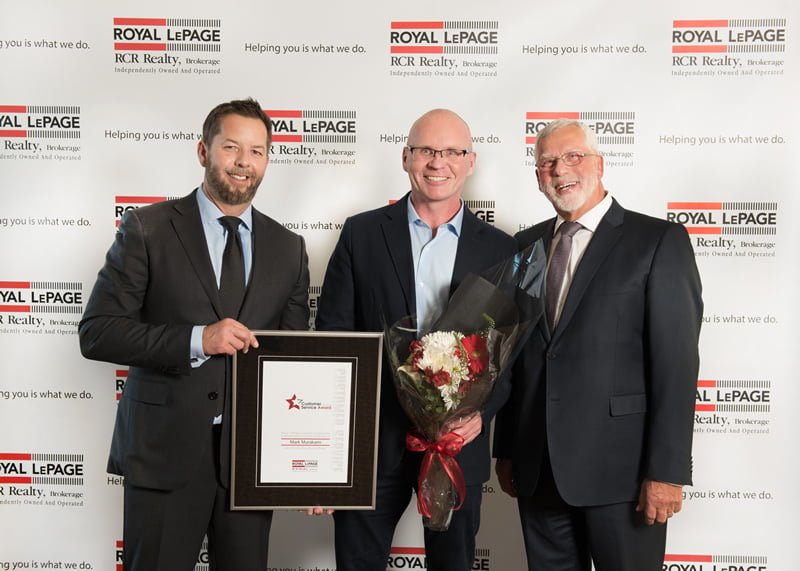 EFFECTIVE MARKETING
I would want to know that anyone I hired was working hard to make sure my property sold as quickly as possible and at a fair price. With my proven marketing plan, I can help you showcase your property to buyers both near and far and present it in its best possible light to make sure it gets noticed by as many prospective buyers as possible. Dark or over-exposed cell phone photos are not going to get the job done. We will arrange for professional photographs to be taken of your property that highlight distinctive features and attributes.
STRONG ONLINE PRESENCE
Posting your property on MLS and waiting for a buyer is not my idea of how to get your property sold. Today's real estate market demands consistent and effective marketing that will get your property noticed over a number of different platforms. Statistics show us that buyers aren't scanning the classifieds or going to Open Houses to get their first glimpse of their next home, they're going online. In today's world your first showing happens well before any buyers ever set foot inside your home, your first showing happens the minute a prospective buyer finds your property online. This means your property has to be easy to locate in the online world and it has to stand out from the others to really catch a buyer's eye. An effective online presence that showcases your property and makes it easy for buyers to find is vitally important! I can provide a strong online presence that will ensure your property attracts the attention it deserves. And I can do all of this at no additional cost to you!
KNOWLEDGE AND EXPERIENCE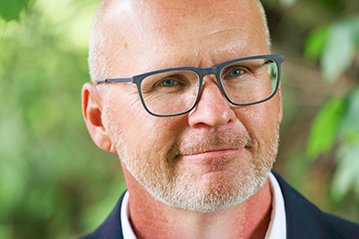 In real estate, education and market awareness are key, and this is where hiring the right agent comes in. Sometimes people feel they can save some money by selling their property on their own or by using a real estate agent who will discount his/her fees. I firmly believe that a good agent will save you both money and time, as well as reducing potential worry and headaches. As a Real Estate professional and I know the local market like the back of my hand. I know Grey County neighborhoods well and I'm aware of details that non-residents could overlook.
PREPARATION AND PRESENTATION
As sellers, we need to put ourselves in the buyers' shoes and try to anticipate the questions and concerns that we would have if we were making a significant purchase. That is why I gather as much relevant property information and documentation from listing clients as I can right from the start. As your agent it is my responsibility to know your property as if it was my own so that I can portray it accurately to buyers, predict any potential concerns and suggest solutions that satisfy everyone. This protects your best interests as a seller and allows buyers to approach the idea of buying your property comfortably and confidently.
Ready to discuss your property and any
real estate questions you may still have? Click here.
Wondering what you can do to get your property market-ready?
Improve Curb Appeal – Have you considered what a potential home buyer may think as he or she drives up to your property for the very first time. Is it attractive, clean, and well-kept, or is it obvious that some maintenance work is needed? If you put some time and effort (and a little bit of money where necessary) into cleaning up the outside of your home, I can guarantee that buyers will be more likely to take a tour of the inside. Remember that curb appeal is what draws buyers in, helps maintain their interest, and sets your home apart from the competition.
Declutter – Try to put yourself in your buyer's shoes…what does your "stuff" look like to them? Could it prevent a buyer from seeing what a gem your home is? The key is to simplify and neutralize your home as if it were a model home, because that's exactly what it is while it's on the market. Buyers want to visualize your house being their house – and it's difficult for them to do that with all your personal items marking the territory as yours. Storage space is something every buyer is looking for these days. Anything that is taking up space but is not being used regularly should be thrown out, donated or packed away…after all, you're going to be moving out soon.
Take Care of Any Necessary Repairs – In the majority of cases, your potential buyers will make their offer contingent upon a satisfactory home inspection. Not only do lenders frequently require it, buyers also want the peace of mind that comes with knowing exactly what they're agreeing to purchase. That being the case, it is beneficial to you to make sure you and your home are as prepared for that inspection as possible ahead of time. Do not ignore repairs that could be a red flag to a home inspector or a mortgage company. These include major problems–such as an outdated electrical system or a leaky roof–as well as minor ones, such as sticky windows and leaky faucets.
Be Available and Be Ready – Houses that don't get shown don't get sold. Don't make it difficult for agents to get their clients into your home – if they have to make appointments way in advance, or can only show it during a very restrictive time frame, they will likely just cross your property off the list and show other places that are easy to get into. Your house should be "show-ready" at all times. Again, put yourself in a buyer's shoes; making your property easy to view and easy on the eyes will help to ensure it sells.
If you have any questions about real estate or would like to talk about your own property or the search for your next home, please contact me and I will be happy to chat.
Recently Sold Listings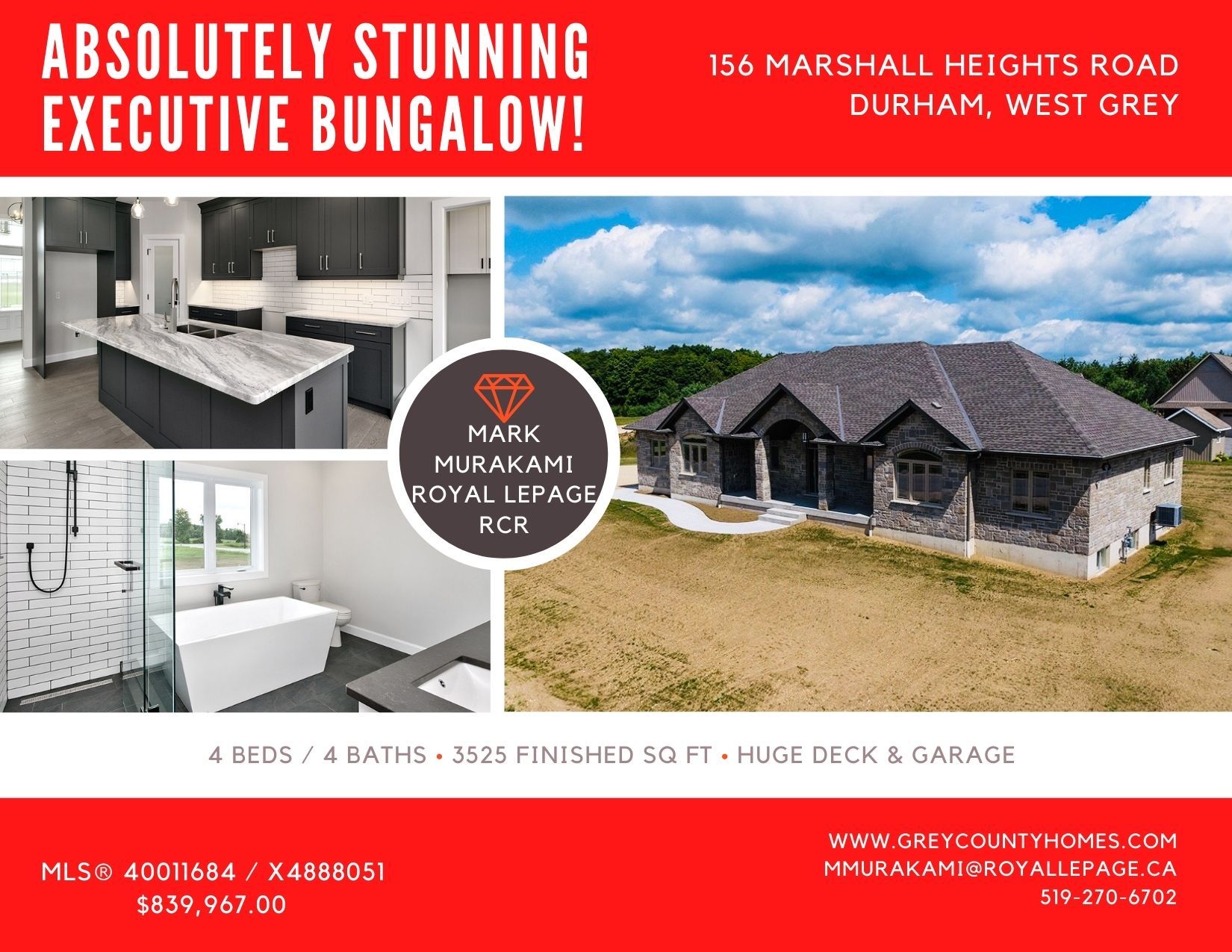 156 Marshall Heights Road, West Grey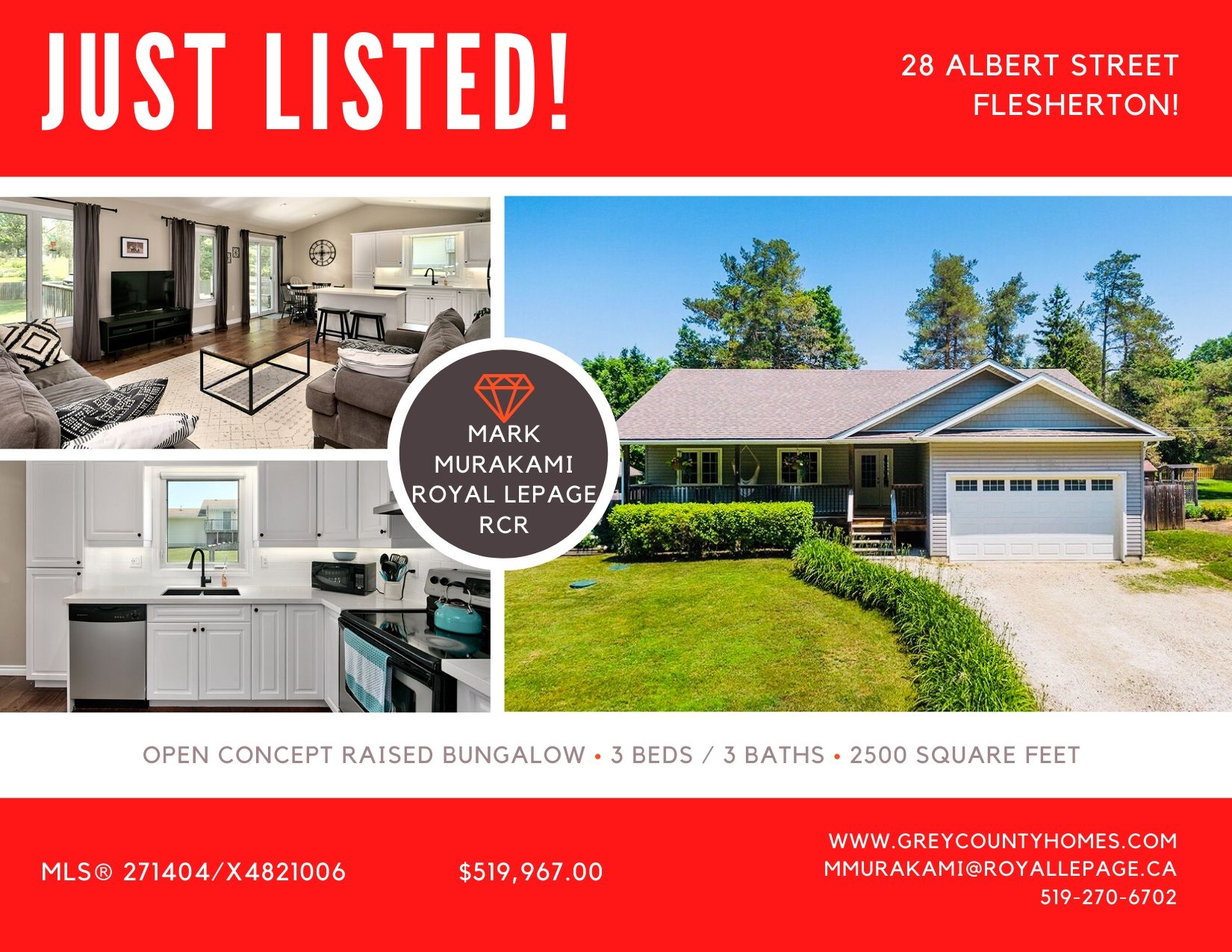 28 Albert Street, Flesherton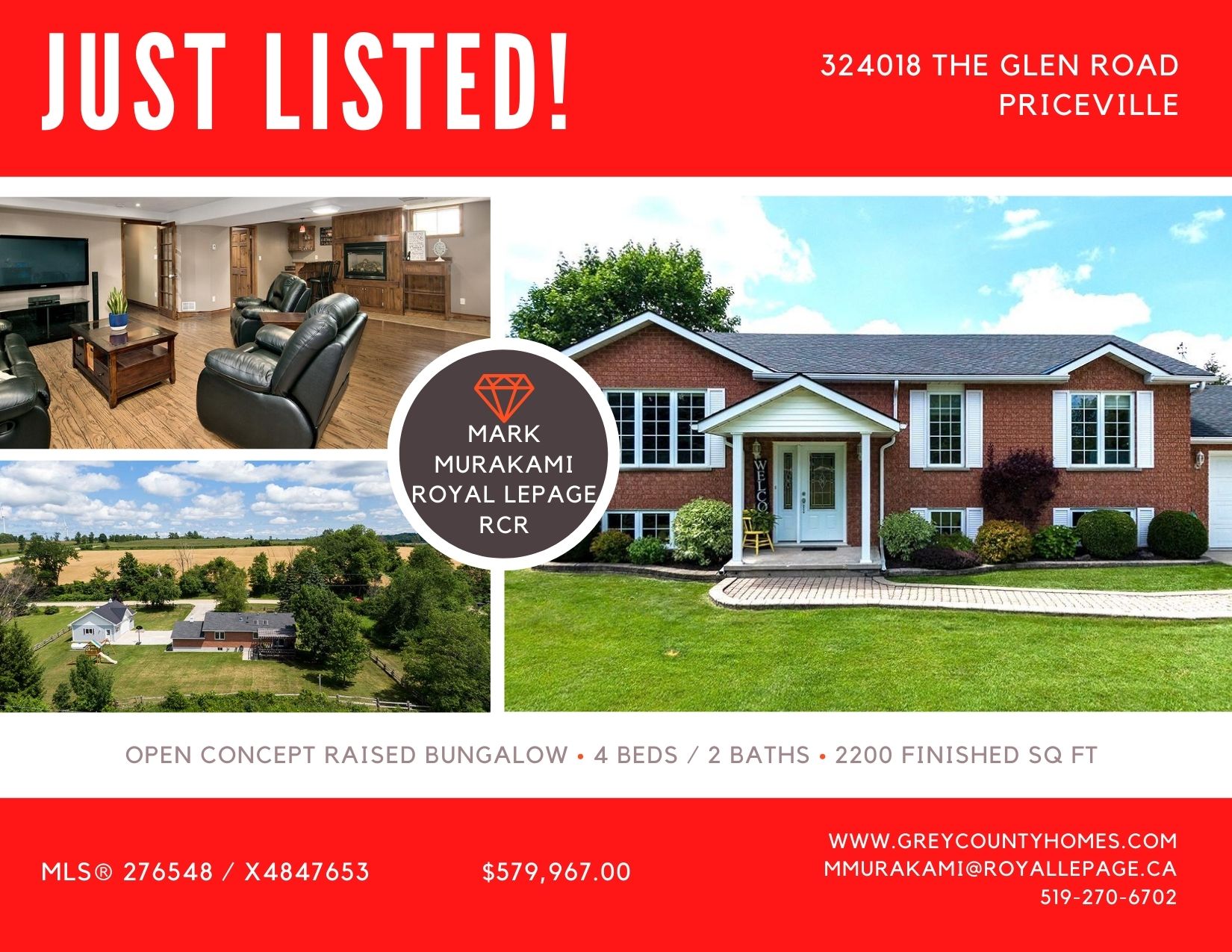 324018 The Glen Road, Priceville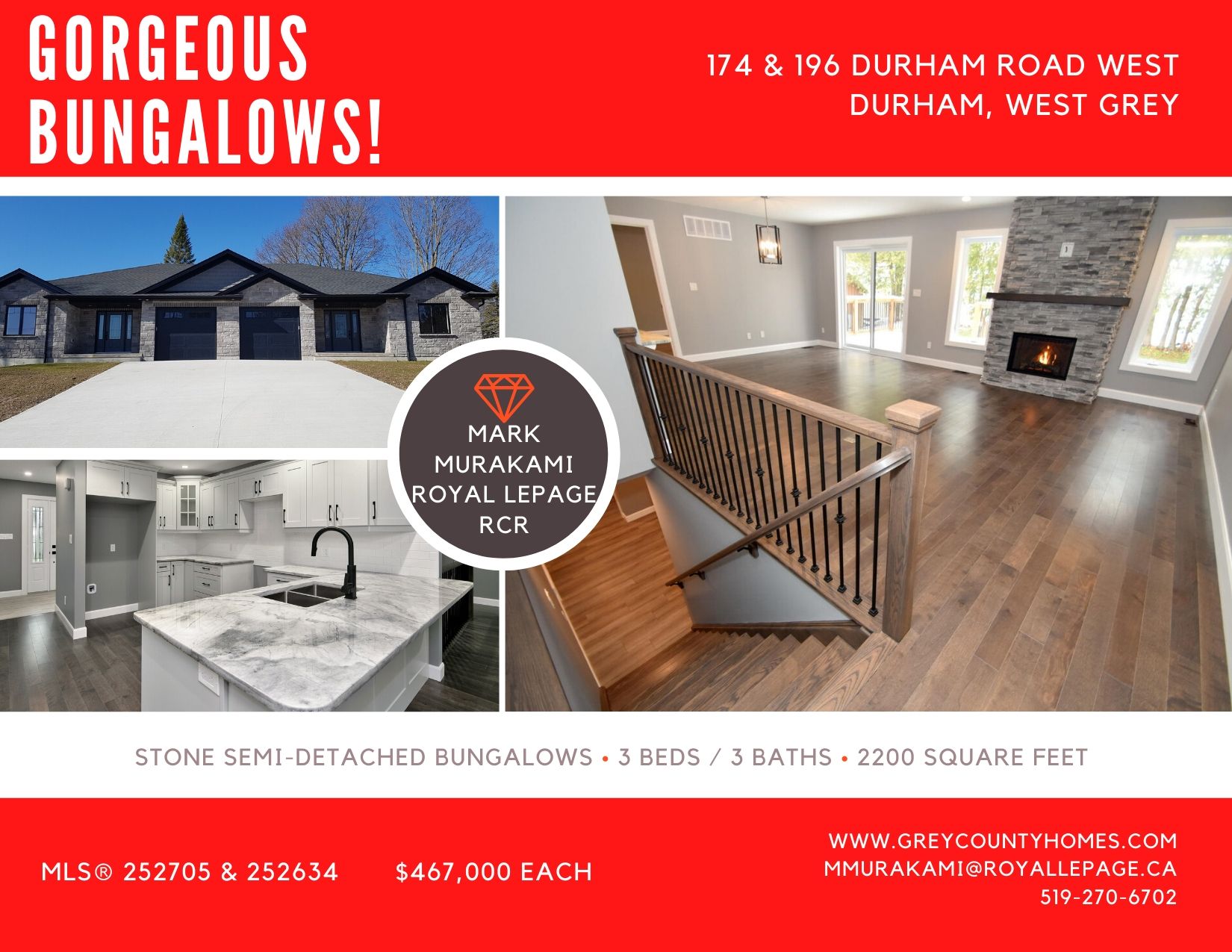 174 Durham Road West, West Grey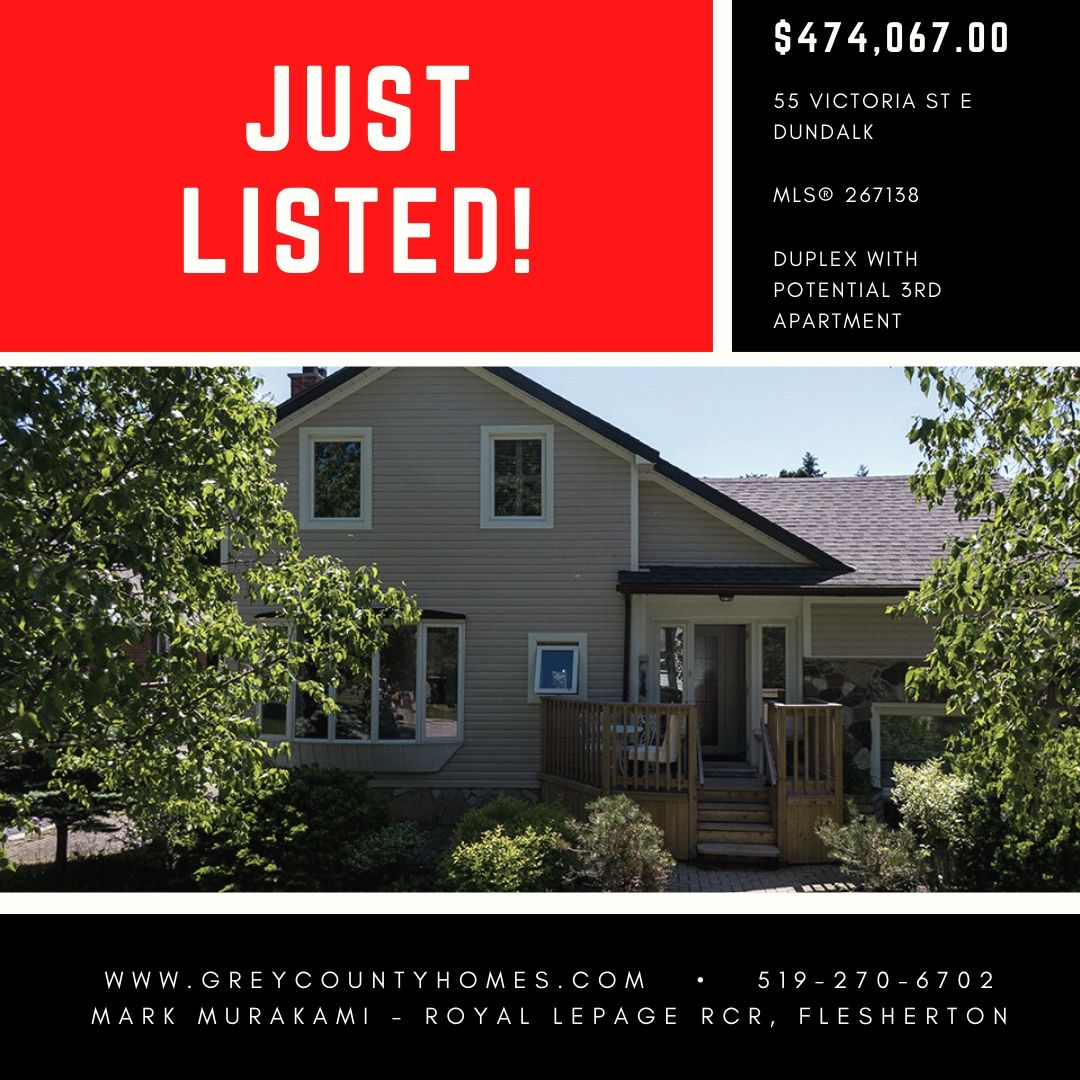 55 Victoria Street East, Dundalk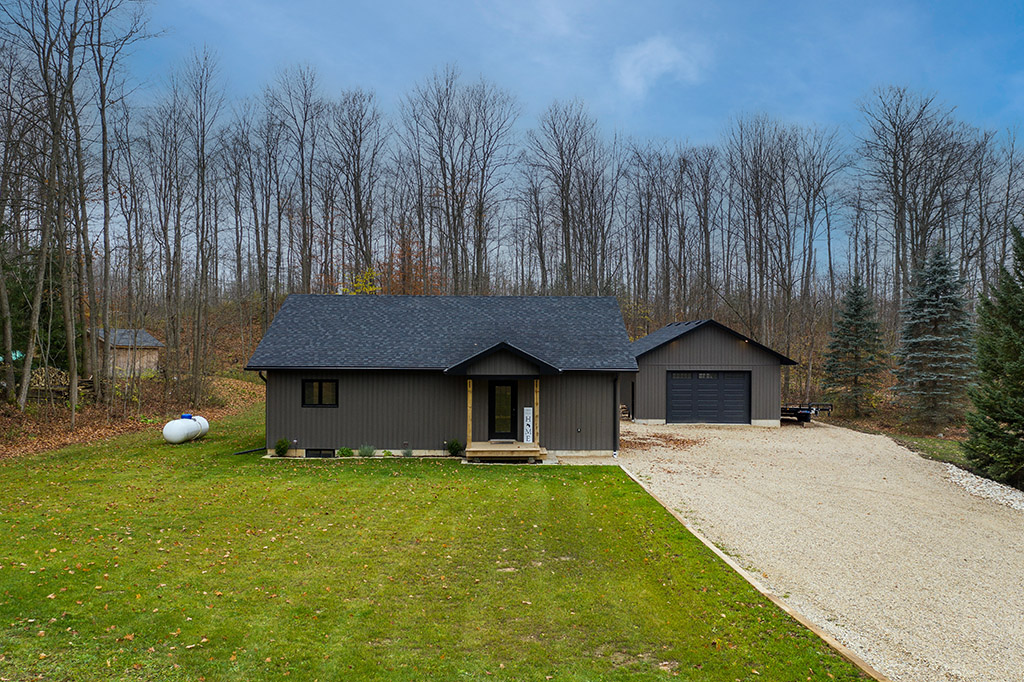 614454 Hamilton Lane
Markdale