Heritage Snapshots of Grey County Lifestyles in 1867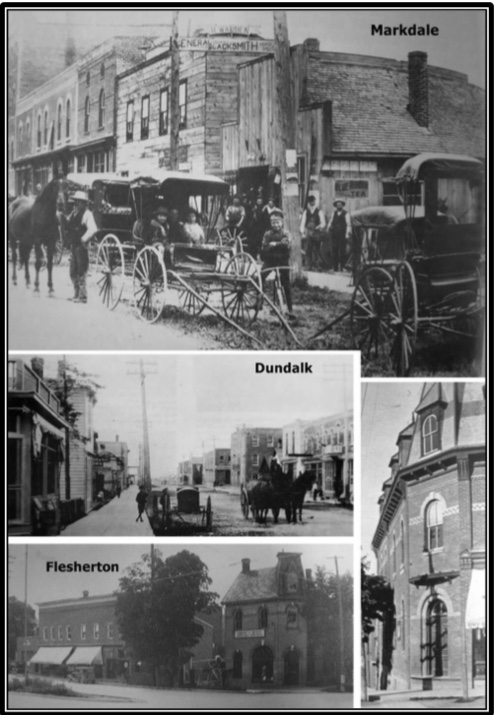 HERITAGE SNAPSHOTS OF GREY COUNTY LIFESTYLES IN 1867 , written by local author Nancy Matthews is a keepsake-style coffee table book offering a peek into the history of our beautiful Grey County neighbourhoods as they existed over 150 years ago.
This collection of photos and articles (Nancy used to write the "Looking Back" column for the Flesherton Advance and Dundalk Herald) explains how the hale and hearty came to settle in South Grey, how they navigated the hardships of pioneer life, celebrated special occasions, saw the towns developed around them and even how they influenced Confederation.
Ever marveled at how the original settlers managed to establish farms and homesteads in the middle of the "Queen's Bush"? Wonder about the former lives of the old homes or shops you see every time you come to town? HERITAGE SNAPSHOTS includes lots of pictures and background details on familiar heritage buildings and streetscapes dating back to the Victorian Era.
Copies are available for pick-up locally for $25 or can be shipped throughout Canada (additional shipping charges apply).
$5 from each copy purchased will be donated to the new Markdale hospital.
Order your copy today at 1867hgh@gmail.com